Every week we ask our Kick Start Franchisees to nominate a special member that has been shining in their classes and open the vote to the public to find the winner! The winner then receives a prize and certificate in the post to thank them for all of their hard work!
Here are this week's Kick Start Member Of The Week winners as voted for by YOU:
2ND PLACE GOES TO
Paris Robinson-Lecky KSFL Folkestone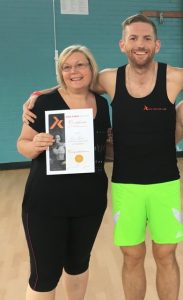 I would like to nominate Sharon Hudson
Sharon started with us after seeing her friend Sarah doing so well on KSFL. She was extremely worried about the program. She hated exercise and had done the other diets and lost a bit of weight but normally put it back on. She has lost over 2 and half stone on Kick Start and loads of inches. The reason for the nomination is now she is doing 4 classes a week, she is such an advocate for KSFL and went on holiday for a week and still lost 2 pounds. She always smiles and is getting better and is barely recognisable. She has become an exercise addict and loves cooking and eating clean now. As a cook in a school, she has probably had the hardest time with the amount of temptation from being around all the food she knows is bad for her, but still manages to have amazing will power and motivation to keep moving forward.
1ST PLACE GOES TO
Sarah Hogan KSFL Lincoln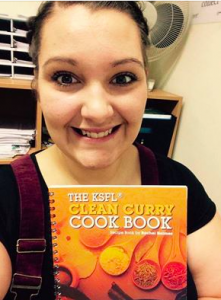 I nominate Sophie Green
Had an awesome morning, I weigh myself on the gym scales every Friday morning to get a print out of body fat, weight, height, and BMI.
I started my lifestyle/weight loss journey after I was poorly at the beginning of the year and I am only 2lbs away from a 2 stone weight loss! And I beat my lengths this morning and a pair of trousers that didn't for me last week I have put on this morning and they fit! Safe to say I feel like I'm on cloud 9!
Yay! Just done my inches and I have lost 10″ in a week! I am absolutely amazed!!!
Sophie has been an integral part of KSFL cooking our lovely curries for launch night and has joined the gym so she can have a lovely swim everyday! Sophie has been doing the plan for two weeks and has lost four pounds but an incredible ten inches! Well done Sophie xx
WELL DONE!
Posted on