Lindsay Gillam launched her KSFL Warlingham club this January and is already having fantastic results after only week 1- read more: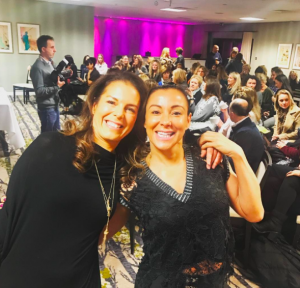 Tamara Collard:
Things I've learnt on the journey so far…
- Be pragmatic, I'm an all or nothing, but realise I want to eat better for life, so the fact I messed up & had a few things off the extras list really isn't a big deal
- Being organised is key – even though I messed up, because I had a plan, I could correct it 
- Love my slow cooker, great for doing curries! ❤️
- The KSFL curry cook book is wonderful! ?
- I'm still not a facebook fan, but love the support given by the group, from the inspirational posts, the rants that let me know 'it's not just me', the great pics of food that give me ideas & Lindsay Gillam support & sheer determination to get us through
- I don't have to eat chocolate post a 10k run (never knew that ?)
- I may still get sick, fell over when I got up today, sinusitis & ear infection testing me, back in bed drinking lemon infused water! but that's ok my body will recover stronger & better on this programme, chocolate is not the cure! ?
- Being evangelical about it is fine & the more people I've told the more I'm determined to succeed 
- You don't need to buy 3 spiralisers! ? (I have returned 2!)
- My husband isn't the devil for eating chocolate next to me in bed ? we're just on different sections of the path
So thank you all for this first week & bring on the rest ?
Richard Getorex:
2 weeks gym + 1 week KSFL = 9 and 3/4 lbs lost…!
Angela Nicholls:
Wow, waking up on a Sunday morning not feeling sluggish from a salt & sugar laden Saturday night takeaway and no alcohol is a fab feeling. Also a quick HIIT exercise first thing that provided entertainment for the kids which is fine, that was 10 minutes they weren't looking at their iPads!!! Still feeling ultra positive and virtuous, but also fully aware that I'm sure I still have many obstacles to jump through & climb over as the novelty may wane a bit as we go through the weeks. I'm doing my journal so at those times I will look back and focus as well as recalling all the reasons I started this programme in the first place. Also all the time knowing that Lindsay (and Rachel) are fully aware of when people are most likely going to get to this point so I'm sure there will be motivational posts & videos to watch to get me through it. Week 2 here we come and I'm ready for you! ………. strange though when giving the dog her breakfast this morning that I was jealous of the crunchy dog biscuit!!!!!
WELL DONE team keep up the good work! 
Posted on