Flat Leaf Parsley is a very versatile herb with many uses and it's distinctive lemony taste, here is how to make the most of it: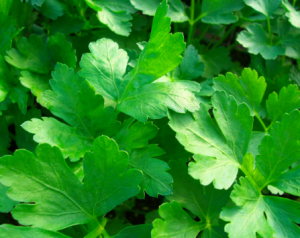 •Wrap cut stems in a damp kitchen towel or store in a glass of water to keep them fresh.
•Take a sprig and place in the middle as a pretty garnish for your soups.
•Whiz up in a blender with olive oil, lemon juice, garlic and walnuts for a tasty pesto!
•Make a tapenade: Almond, Olive and Parsley Tapenade
2 cups flat-leaf parsley, stems removed
1/2 cup whole almonds
1/2 cup pitted green olives
1 jalapeno pepper, roasted, peeled, seeded
1/2 cup grapeseed or olive oil
freshly cracked black pepper
lemon juice
1. Toast the almonds in a 350 degree oven or in a frying pan on the stovetop, stirring frequently until they turn golden brown.
2. Quickly blanch parsley in boiling water and place in blender or food processor with almonds, olives and jalapeno.
3. Pulse while adding oil, increasing amount of oil, if needed to reach desired consistency. Season with pepper and lemon juice.
•Marinate steak with parsley, chives, tarragon, lemon zest and a bit of olive oil.
•Finish your Frittata with some chopped parsley before you pop it into the oven.
Enjoy!
Join me for a WEBINAR tomorrow!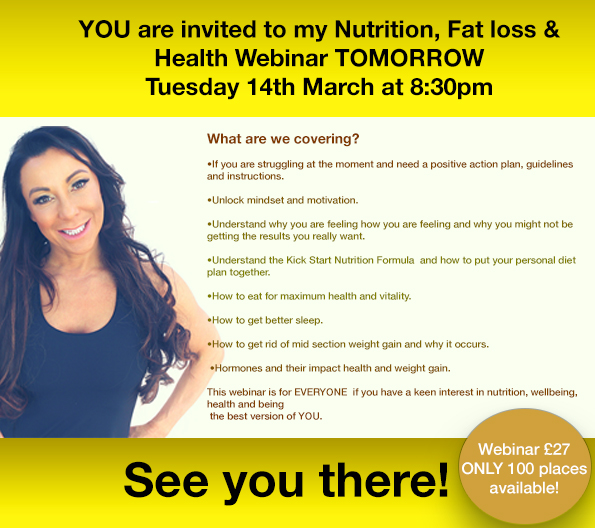 Posted on