This year has been fantastic for KSFL with 2 new 12 week and 8 week transformation courses launching all over the UK we have been having some of our best results yet.
Take a look at some of this week's updates from the team:
•Kick Start with Maria in Ushermoor recently launched and here are a few of their 4 week results: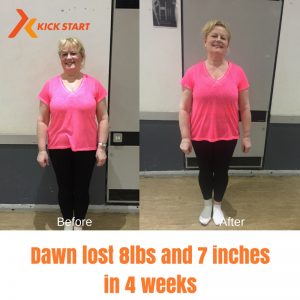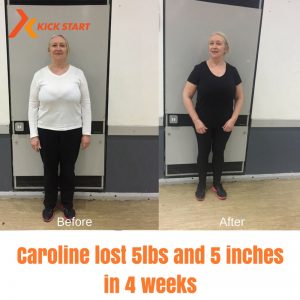 •Michelle KSFL Redditch recently had wonderful results and is now on her next group. Her club is going from strength to strength and is now fully booked for her next 8 week block!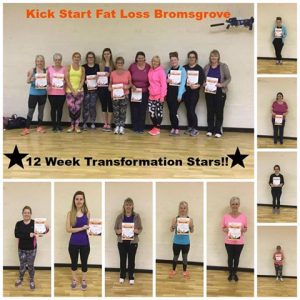 •KSFL Orpington with Fran (famed for their awesome foodie pics) have also been seeing more great results from their group: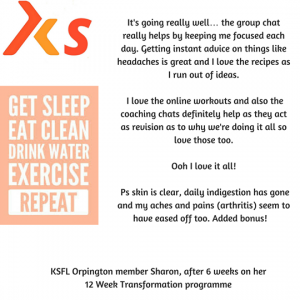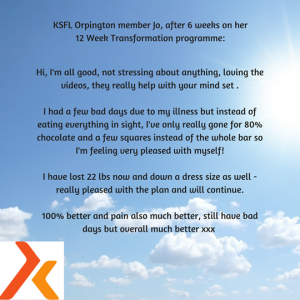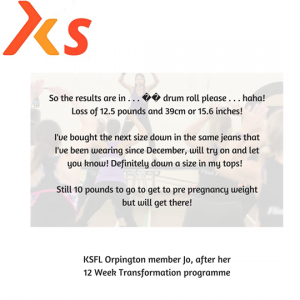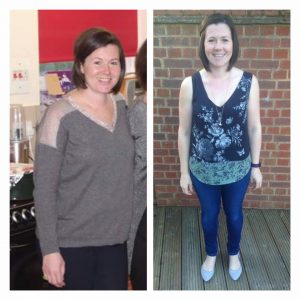 This is Anna, one of my Early Morning Kickstarters…lost 19lb and 13.5″ in 6 weeks!!! Anna fully embraced learning all about the KSFL way, after being a Slimming Club member for years. She said "It's so much more than just about the weight! I feel like a better person and so so much happier."
• Michelle KSFL Watford is now on week 3 and enjoying her group:
"A really lovely week 3 with my lovely ladies in Watford. Some really detailed discussions and exchanges of thoughts and feelings. From little acorns
?
"
• Alice Milner KSFL Bath is off to Croatia to teach yoga retreats on tuesday -with some extremely KSFL friendly food!
"the water sums it up – clean! Keep it simple – simple life simple food one of my ladys lost weight as a side effect of being there we had no sugar and she gave it up on her return!"\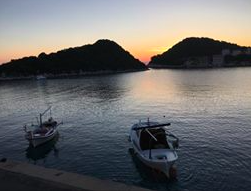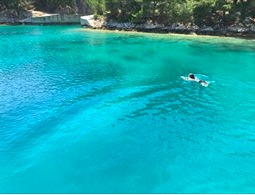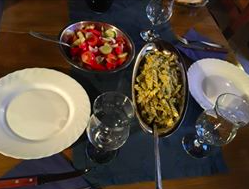 •Amanda and Elaine KSFL Ne3 have had some brilliant cooking from their team:
"Fantastic cooking from our Summer Boost group this week. Great group to work with xx"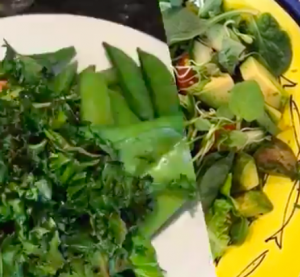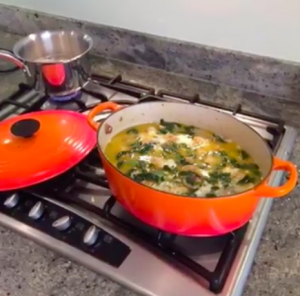 •Kat and Lisa KSFL Wiltshire are on week 2 of their 12 week Transformation:
 "And our latest transformation group are reporting great results already, here's just a couple of comments
🙂
🙂
…
I am happy to report that after a week on detox I have lost 3-4lbs and, even better, my blood sugars have dropped from 8 to 5.5 which is the best they've been in years
?
After my first week I lost 8lbs and 7inches which I'm amazed at especially as I haven't been able to start the HIITS yet. Just goes to show the amount of unnecessary choices I was making before."
•KSFL Lowestoft with Sarah-Jane Smith are on their 8 week programme and doing so well… we look forward to their results!
• KSFL Lincoln with Sarah Hogan has started a new 8 week programme too:
I kicked off my Lincoln Summer Boost… It's was fab! 11 ladies came three new and all super positive! I'm thrilled this has given me such a boost!! Xxx
•PLUS the Kick Start Food boxes have been doing so well with lots of pics of our meals being shared!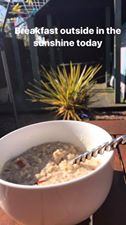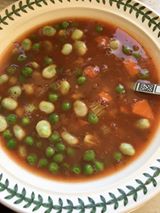 More updates coming soon!
Posted on