This month I have been using the Milton cleaning range for on-the-go and around the house, read my review to see how I got on!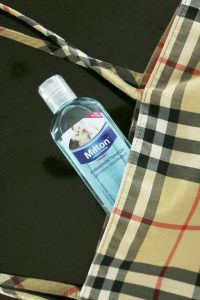 Antibacterial hand gel
Perfect for on the go and travelling this hand gel keeps little hands clean. It is non sticky with a light and fresh fragrance. This is great for day trips out when you can't always count on finding soap as it kills 99.9% bacteria.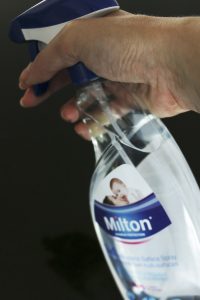 Antibacterial surface spray
This non smudge spray keeps surfaces clean with 1 easy wipe with a lovely fresh fragrance. This is bleach and alcohol free meaning it is far more friendly to your skin than most cleaning products.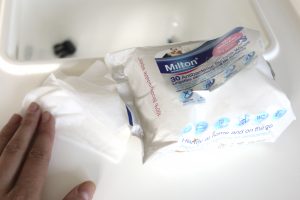 Antibacterial surface wipes
These are so handy for quick cleaning on-the-go and at home. Fragrance free and gentle using tissue of natural origin.
These are so handy they have now become my handbag essential!
Find more Milton products HERE
Posted on