Kick Start Stockport 90 Day Women's Health & Weight Loss Programme with Paula Thompson started in September 2017 and finished early December.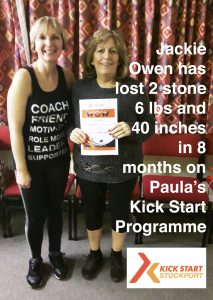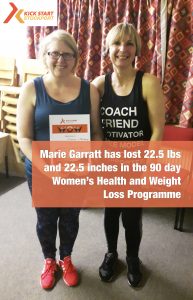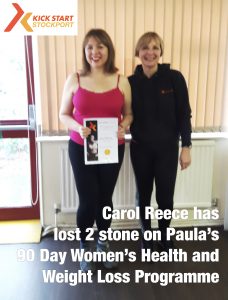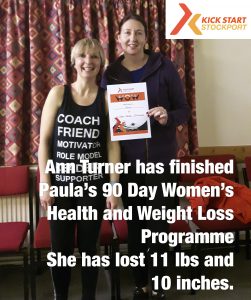 The first few weeks is about getting to know my clients, their goals and what they are hoping to achieve from the programme. Depending on the individual we work out whether they can follow the plan 100% or we need to tweak the plan so it fits into their lifestyle and how they will cope on the plan. Each person is different and some follow it 70% others higher or less but still get great results.
My clients are aware we are not only focusing on weight loss but the health benefits and I can guarantee my clients will say how much better they are feeling ie improved sleep, more energy, mood improved, confidence, medication reduced/removed and my menopausal ladies feel better.
Over the 90 days we focus on various topics ie stress, sleep, hormones. My clients start to become more aware of how their body works and their mind-set starts to change.  They have a better understanding of nutrition and they begin to see which foods might be affecting them ie bloating.
These ladies embraced all of the above and as you can see their results are fabulous.  They understand that KSFL is not a DIET but a LIFESTYLE change and these changes do not happen overnight. It takes time, effort and most of all PMA – Positive Mental Attitude and my ladies have all of these qualities.
WELL DONE TEAM YOU ARE THE BEST
Posted on