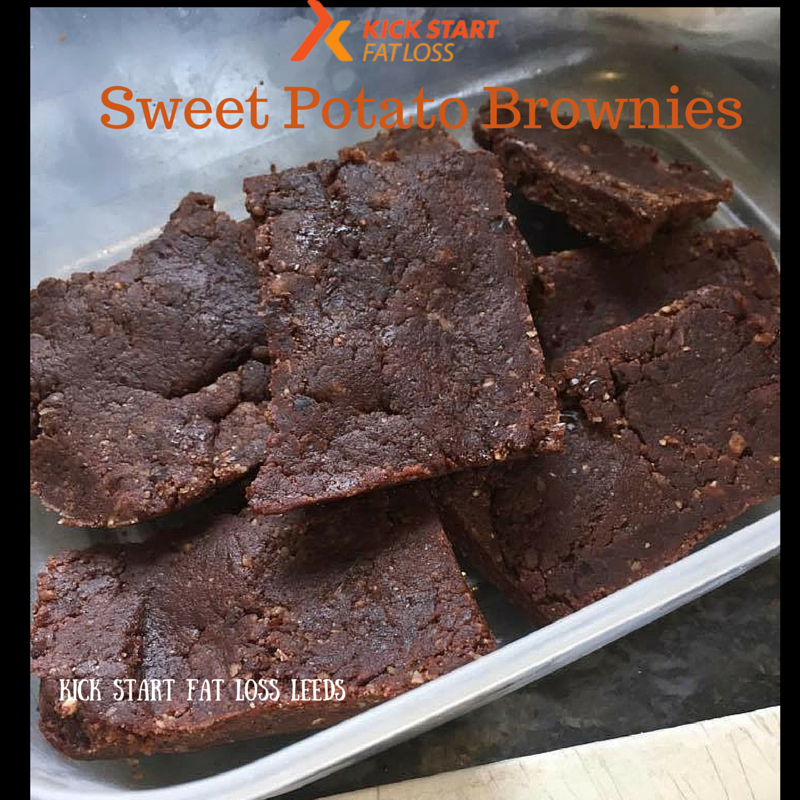 2 medium/large sweet potatoes
14 medjool dates- pitted
80g ground almonds
100g buckwheat or brown rice flour (I actually used Doves Farm organic gluten free self raising)
4 tbsp raw cacoa powder
pinch salt
Pre heat oven to 180C (fan 160)
Peel sweet potatoes
Cut in chunks
and steam for about 20 mins until really soft
Remove and allow to cool slightly
Add to food processor with dates
Belnd until smooth and creamy
Put all other ingredients in a bowl
Then add date/potato mixture
Stir well.
This may be quite difficult and you may think its really dry
but dont panic!!
Place in baking dish/tray and cook for 20/30 mins
until skewer comes out clean
Remove from oven and leave to cool in tray for 10 mins
(REALLY IMPORTANT STEP!!)
After this time they can be turned out to finish cooling and cut into squares.
Enjoy x
HUGE THANKS to Kick Start Fat Loss Leeds Andrea Riddoch
Posted on