We have been Dehydrator OBSESSED for the last week and have two dehydrators to talk about and compare… so if you are looking for one yourself you know what will work for you!
The first Dehydrator we tried was from Juiceland. This one is is fantastic for making larger amounts and is a rather robust piece of equipment (so you will need some space).
Product details:
Excalibur 5 Tray Dehydrator with Timer from Juiceland
From:
£249.00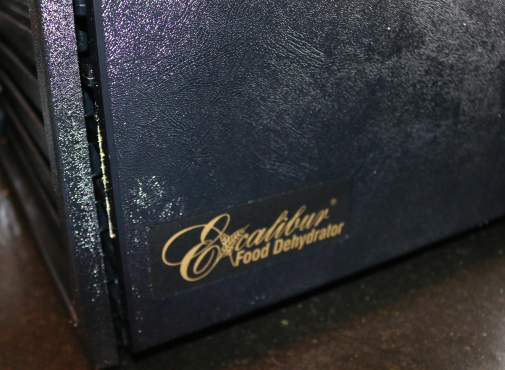 The dial is VERY easy to use, you simply turn it to the desired temp and time which is shown very clearly on top of the unit.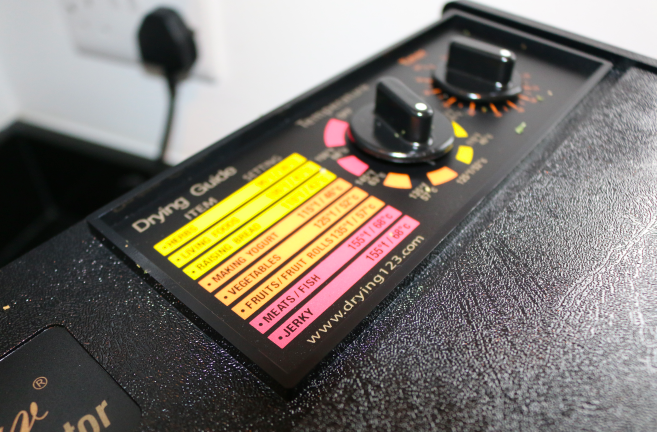 The adjustable thermostatic controller allows fine temperature control with a range of 105°F to 165°F or 40°C to 74°C, this ensures the food dryer can produce efficient results when drying even the most fragile of produce. The temperature range has been designed so it can go low enough to safely preserve the live enzymes in the food which makes it suitable for those following a raw food lifestyle and the temperature can also be set high enough to kill any bacteria and safely dehydrate meats and fish to make biltong and jerky.
The trays slide inside and the front just clips on. Once set all you do is wait! We made pulp crackers which came out fantastic and crispy!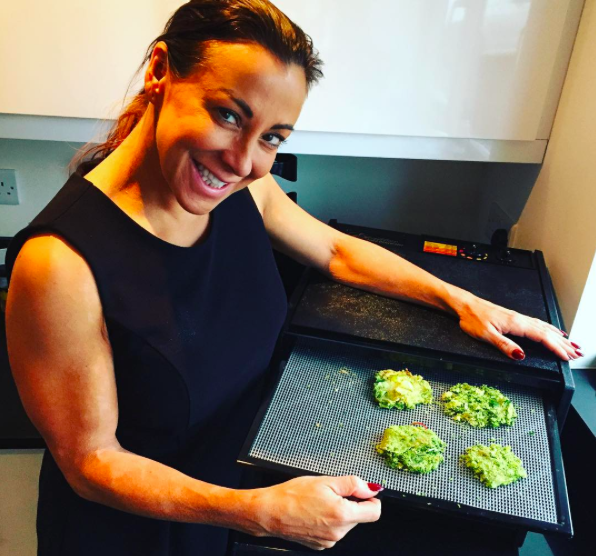 The Second Dehydrator we used was from Andrew James
Product Details:
Rectangular Digital Food Dehydrator from Andrew James
£39.99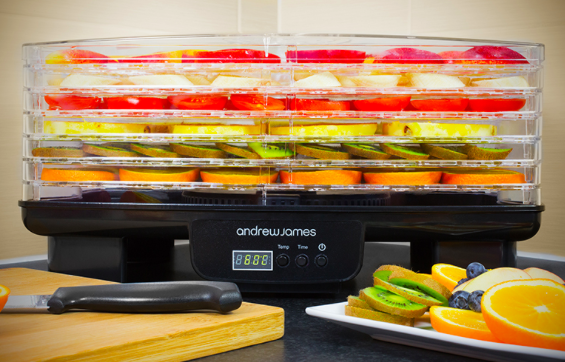 This one was a smaller unit but still had 6 trays. This one is perfect if you have less space in the kitchen plus it looks pretty cool!
This one had an adjustable digital thermostat range of 40-70 °C which  drys evenly and allows you to control and program the machine for up to 48 hours.
We found it easy to use with the explanation of time and temperature for each product in the manual instead of on the product this time.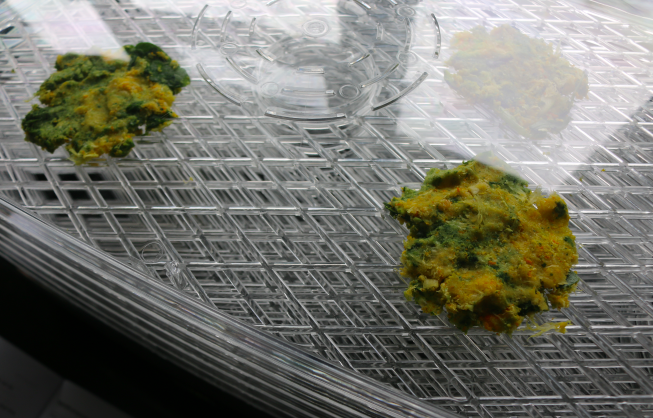 Overall, we found the quality of each product fantastic with a clear difference in who each product is aimed at.
The Andrew James is a steal at £39.99 and a great starter for those wanting to try a Dehydrator and see if it is for them. It is also great for anyone who just wants a simple small unit that will still do the job!
The Juiceland Dehydrator was more of a commercial size with the ability to reach higher temperatures and dehydrate more accurately. This one is fantastic if you are a pro or looking to use this daily with the best possible quality of outcome and at £249 would be a real investment.
Posted on