Amber launched KSFL Pembrokeshire in early 2014 and after such a successful launch is growing from strength to strength.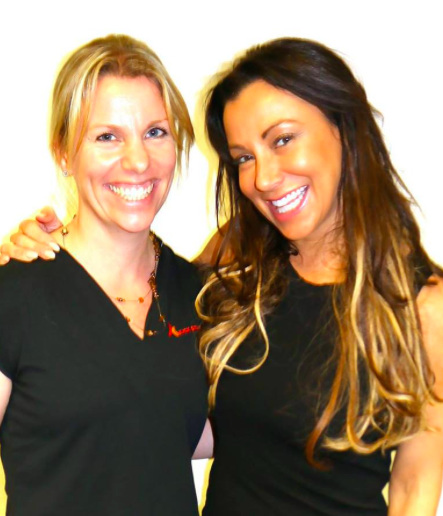 The launch event was a huge success and it was clear there was a great appetite for a healthy eating programme that was just that: healthy. Even Amber was surprised by the interest.
"I wasn't sure if it was because of more popularity of home cooking, or the simplicity of the concept but people just got it, especially couples. They were ready to shop more healthily, cooked more healthily and eat more healthily."
KSFL's online approach was exactly what busy clients wanted too. "I contacted Amber and she told me I could do it online," said Emma Howard Cook " I had a large number of work commitments at the time and with her fantastic support I lost 9lb in the first week and several inches off my measurements. I feel healthy, motivated and full of energy," she added.
The all important results were welcome too for Sarah Ellmer. "Losing just under six pounds in a week makes me very happy," said Sarah. "I wasn't much of a cook so I am loving earning to cook and eat healthy food! And I can have as much of the good stuff as I like!"
Over the last year the franchise has developed really well and KSFL's flexible delivery options mean Amber has been able to find the right mix both for her and for her clients in her area. "Live classes are a great chance to catch up, chat and share notes," she said. "But I am finding the online side fits really well with all my other commitments."
Amber is now about to launch what she says is the ultimate platform for people in search of health and wellness training. Her KSFL 2/5/7 day residential detox programmes will run from a beautiful farmhouse in the heart of the Pembrokeshire National Park from Spring this year. "We are ….
all really excited about Rachel coming down to help launch our retreats in June."
See more details on the retreat HERE
Do you want to launch a business in an area you are passionate about too?
Make the first move today and find out more about becoming a KSFL Franchisee
Posted on