KSFL Orpington's Francesca Flin shared this story from her group this morning and we thought it was FANTASTIC!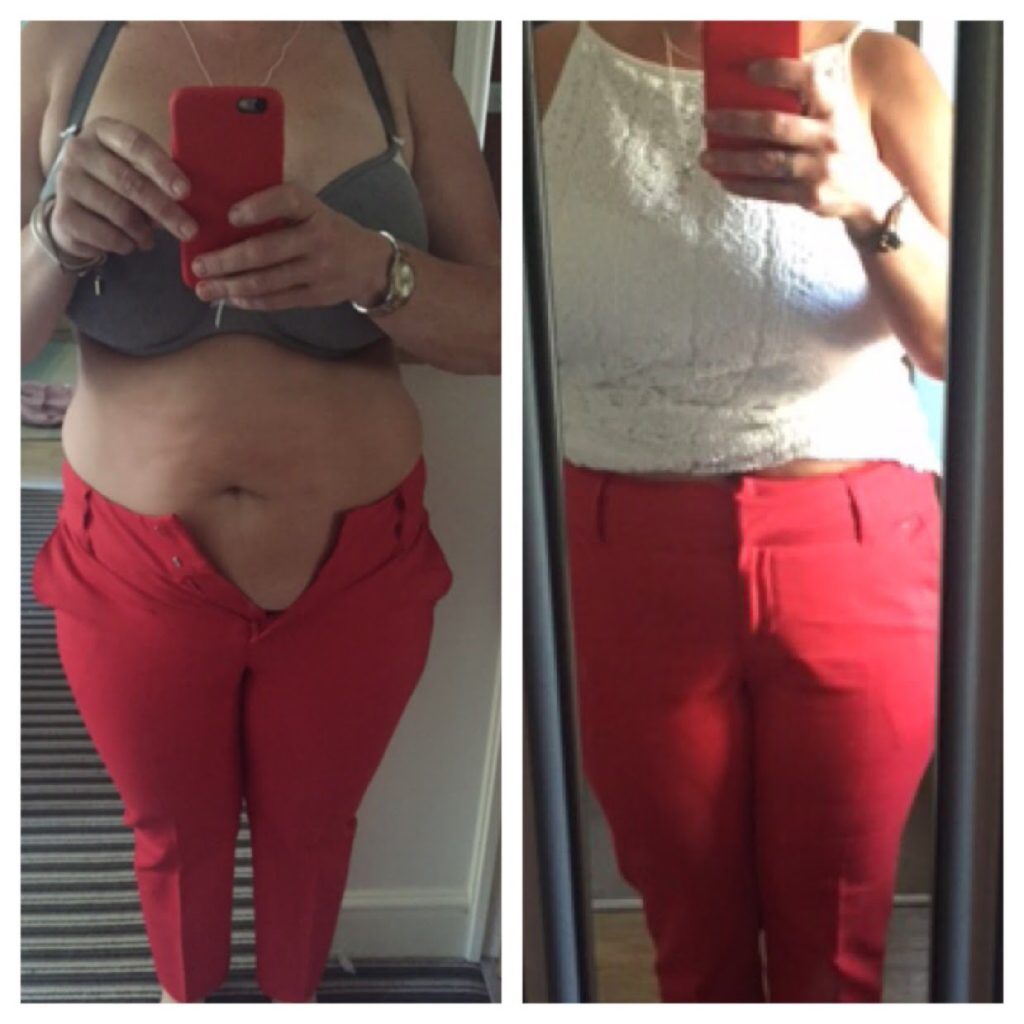 A Pair Of Red Trousers Do All The Talking!
Morning!
I emailed this pic a couple of weeks ago …but as there are many newbies to this list I thought I would share again … this is such a great pic!
Here is Anastacia's story:
"I am now on the last notch of my belts and will be buying size M soon.
I have cleared my wardrobe of ALL size 18 clothes as I'm not going there again. I am now a very loose size 16, I have a wedding in June and have already bought the dress in a size 14 which I intend to wear and to be honest I'm not that far from it fitting. So I have dropped one dress size and well on my way to two.
The whole KSFL thing has been brilliant, it's a mind set and will only work once you're in the zone. For me and my weekly routine having the smoothie in the morning is just perfect, I have my main big meal at work and a light supper/soup in the evening. I honestly am never hungry.
"Parking" the booze during the detox made me realise that I was a habitual drinker. So, I now enjoy a glass (or 4!) when socialising and not every night after work! KSFL does make you look at your daily eating habits, I kept a honest dairy for a week and was astonished at the amount of bread and crisps I ate!!
The whole KSFL regime works for my family, as I will cook everyday meals and make tweaks e.g courgettes spag instead of pasta, in fact the men of the house now eat the courgetti spaghetti too.
I have bags more energy, so therefore time permitting more exercise, I love the PIYO and loved, loved the Bootcamp, I'm also pumped up about the Fight Klub."
LOVE this story – are you inspired?
What a great story well done Anastacia and Fran!
Posted on
by rachellholmes