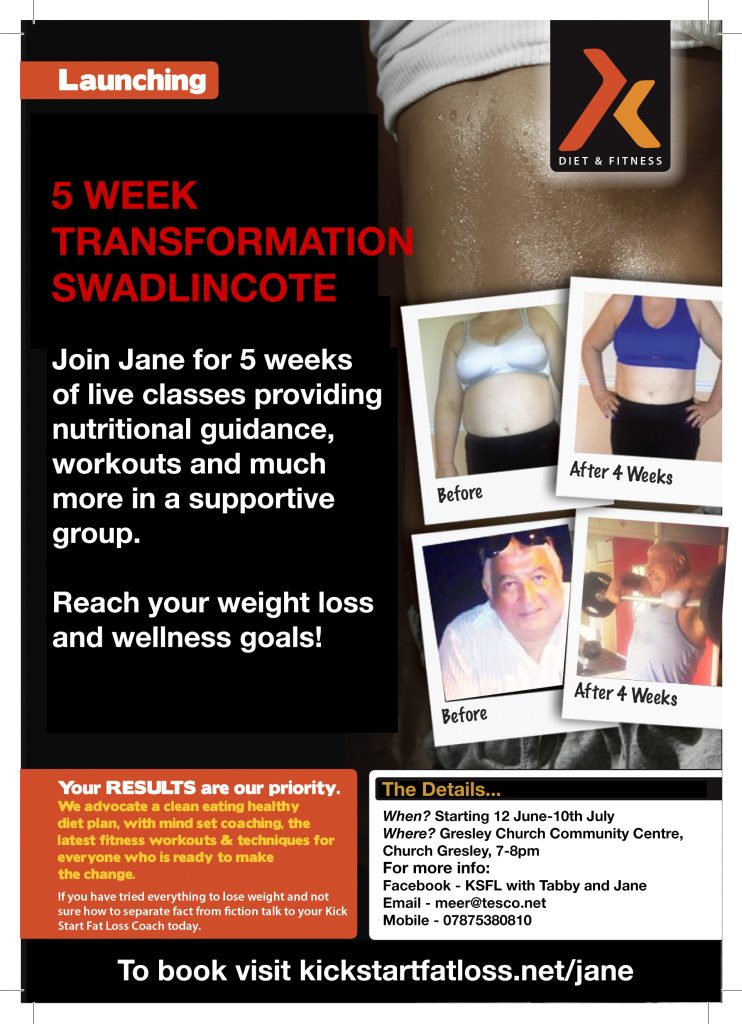 Join Jane for 5 weeks; transform your health and wellness and feel amazing!
Where?
Gresley Church community centre,
Church Street, Swadlincote
When?
Starting 12th June 7-8pm
Read a little more about your coach:
"I'm a busy mum to 2 boys, aged 12 and 8, I've been married to my husband for nearly 13 years.
I've been a qualified ETM instructor for 12 years and have taught freestyle aerobics, step, Aqua, fitness pilates and fitness yoga. I currently teach Les Mills Body Balance and low impact aerobics on a regular basis as well as teaching gymnastics, and delivering children's music and movement for Kimbles, so I have experience of working with all ages.
I have attended some of Rachel's workshops over the years so heard about KSFL through being a member of Choreography to Go. When I heard about KSFL I knew it was for me, sharing the most up to date nutritional information with the community and supporting them in getting to where they want to be .
I'm really looking forward to helping people understand how eating well can make them feel healthier and fitter."
Posted on