Every week we ask our Kick Start Franchisees to nominate a special member that has been shining in their classes and open the vote to the public to find the winner! The winner then receives a prize and certificate in the post to thank them for all of their hard work!
Here are this week's Kick Start Member Of The Week WINNERS:
1ST PLACE
Natalie Hill KSFL Gibraltar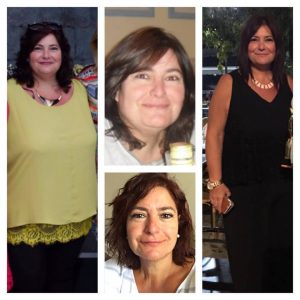 I nominate Joanna Moreno
I thank all of you and all members from the KSFL group because without each others motivation it would have been tough some of the days. I am so happy to feel lighter, quicker, no sleeping tablets needed now I still have a long way to go and as soon as I reach my second target I will see you all in Natalie's classes!
Thank you KFSL and Natalie Hill
Like exercise nourishes the body, a positive attitude nourishes the soul!
Everyday is a new beginning. Begin your day with a positive mindset to get positive results
Never give up on yourself never think negative always strive for the best. Positive will defeat negative.
Operation weight loss has officially launched…All Aboard!
2ND PLACE
Tamara Farren Doyle KSFL Drogheda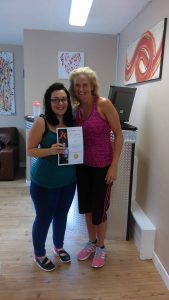 I nominate Glenda Bailey
Glenda lost 2st 1lb in 11 weeks. Despite having 4 young children she made it to class every week and baby Grace came 2! Glenda came to me wanting to loose 1 stone before her wedding…well she smashed it! Today is her wedding day,delighted for you Glenda.
Thank you to all who took part and voted!
Posted on