Kick Start Winter Warmer
Sweet Potato SOUP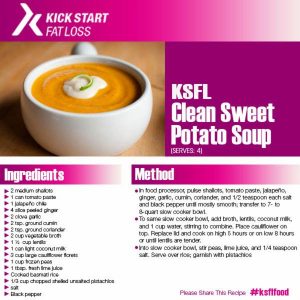 Heres a quick and easy
warm soup idea for all Kick Starters.
HUGE thanks to everyone who came to
the Surry Kick Start launch last night
over 140 people.. ..it was amazing.
Kick Start Coach Lindsay Gillam was
just fantastic.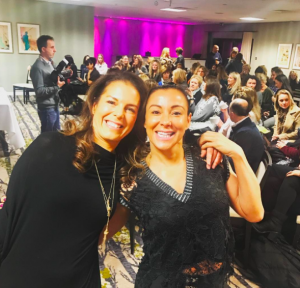 Hope you have a wicked Wednesday
BIG LOVE RACHEL XXXX
Tweet me @RachelHolmes @KSFLUK
For Motivation follow my Instagram RachelLHolmes KickStarFatLoss
***KICK START COCONUT OIL ON OFFER TODAY 🙂 ***
10% DISCOUNT TODAY
All SIZES of the very best quality
Kick Start Organic Cold
Pressed Virgin Coconut Oil
2 sizes – 420g & 940g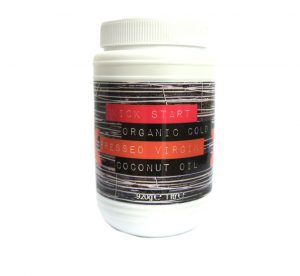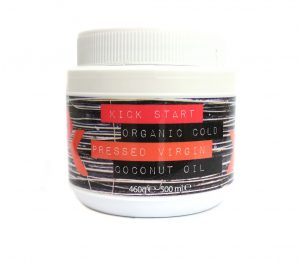 Bulk BUY for super deal and use the promo code
COCONUT
to get 10% Discount on your order
Why is our Organic Cold Pressed Virgin
Coconut Oil is THE Best quality possible.
Its is the highest quality.
"I have used and tested pretty much all the
Coconut oils
on the market and as soon as you taste this you can
experience the superior
organic quality, taste & texture"
ORDER ANY OF THE SIZES
and GET 10% DISCOUNT
for TODAY ONLY
Order multiple packs for the biggest discount.
To Order 1 Tub 460g £9.97 + postage + packing £3.30
^^^^^^^^^^^^^^^^^^^^^^^^^^^^^^^^^^^^^^^^^^^^^^^^^^^^^^^^^^^^^^^^^^^^^^^^^^^^^
LARGE Kick Start Organic Cold Pressed Virgin Coconut Oil 920 grammes
big bottle coconut oil
To Order 1 TUB 920 grammes £19 + postage + packing
£4 CLICK HERE
To Order 2 Tubs 920 grammes £36 +postage +packing £6.50 CLICK HERE
Do YOU use a lot of Kick Start Organic Cold Pressed Coconut Oil ?
Check out the best deal with 10% DISCOUNT
****BEST DEAL BUY IN BULK****
To Order 3 Tubs 920 grammes £55 + postage + packing £7.50 CLICK HERE
Posted on