The results are in for the KSFL Bromsgrove 12 week transformation group and they are fantastic!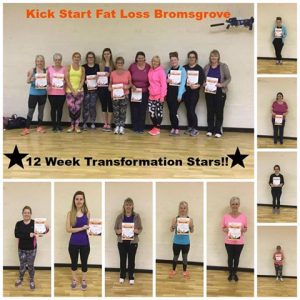 Have a read below and see how Nicki's team found the KSFL programme including ups and downs and light bulb moments!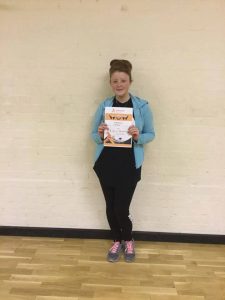 Fran's story
"Before I started the KSFL 12 week programme I had lost quite a bit of weight a couple of years ago but have been slowly putting it back on and had felt that I needed something new to get me back on track!
I am a member at The Studio and attend 4 classes a week so my exercise was at a good level. I just needed help with my eating. I was exercising enough but wasn't losing any weight.
I thought I would give the KSFL programme a go and try and change my eating habits. I have thoroughly enjoyed the last 12 weeks especially the talks at the end of each HIIT session.
I have learned so much about how hormones, sleep etc can affect your weight loss.
For me I was fed up of constantly feeling bloated and if I could get rid of that then any weight loss would be a bonus!
I no longer feel bloated and have lost 5.5lbs and 16 inches! I am over the moon and can't wait to keep going and lose more! Thank you so much to Nicki and Vicki for all your support and all the wonderful recipes!"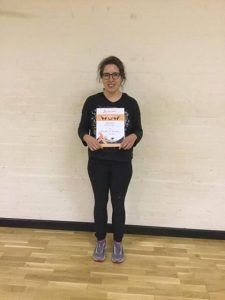 Hollie's story
I have just completed the 8 week KSFL program. I was worried that as a vegetarian I would find the exclusion elements of the program too hard to follow (restricting sugar, dairy, gluten) and I would be left with nothing to eat.
However, I quickly settled into this new way of eating and haven't found it too difficult at all.
I've been having 3 meals a day without snacking in between and not been hungry.
I've been losing and gaining the same 10lbs since I had my baby last year.
I've done other diet programs in the past and struggled to stick to them and keep the weight off. With KSFL I've lost 14lbs and 14 inches in 8 weeks.
I've also found is that my skin is clearer than it's ever been. I've learnt things doing this program which I intend to continue long term.
I found the HIIT sessions really energising and have started doing HIIT workouts at home.
The sessions with Nicki and Vicki on a Thursday really made me think about my eating habits and encouraged me to make positive changes to my diet and lifestyle."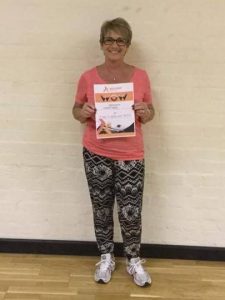 Heather's story
"Hi Nicki and Vicki I have really enjoyed KSFL and even though I joined halfway I still managed to lose a little weight and a few inches.
KSFL has shown me how to be kinder to my body!
My diet has changed dramatically! I feel satisfied after my meals and don't feel bloated any more.
I sleep better and my skin is hydrated and generally, I am feeling so much better.
My overall well-being has much improved
I'm very grateful to you both for your help and encouragement. Thank you."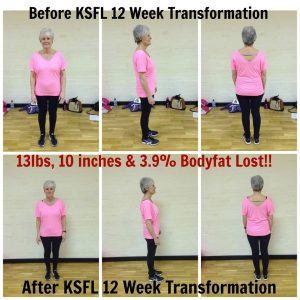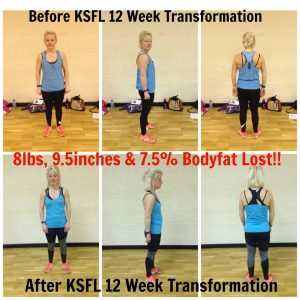 Jo and Jenny's story
Like Kimberley, mother and daughter, Jo and Jenny, completed the full 12 weeks. Here's what they thought about the programme:
"Mom and I have just finished the 12-week programme and are both really pleased with our results.
We have always eaten well due to doing Nicki's exercise and nutrition programmes, but we needed help getting back on track, as we had started having treats more often than we should have been.
We found Nicki and Vicki's talks after every HIIT session very helpful and informative. It was nice to have the support of the group and hear other people's stories and their struggles. It was great to share recipes with each other too.
We'd definitely recommend this programme to anyone who wants help to get out of bad habits, get in shape and feel great too, as we feel great!"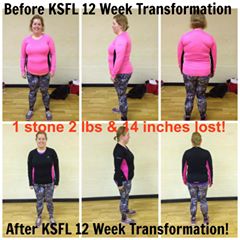 Kimberley's story
Kimberley completed the full 12-weeks, here's what she has to say about the KSFL Bromsgrove 12-Week Transformation Programme:
"When I first signed up for the programme, I didn't really know what to expect or how I would get on. I was at a point where I had been losing inches, but the scales weren't moving and sometimes increased and I needed to do something new.
With the help of Nicki and Vicki and my friend Rachel, I lost 16lbs and 14 inches from my body during the programme, which I am so proud of. But more importantly, I feel so much better, have much more energy and I've tried foods I wouldn't normally have eaten.
I stuck to the plan 80% of the time and 20% of the time had small treats. This worked for me and I knew that I could enjoy my treat or day out, and then the next day, get straight back on plan – this made it much more realistic and something I can continue to do long after the 12 weeks have finished.
I have gained so much throughout these 12 weeks and I have been able to start running again after an injury. I don't know if it's the foods I am eating (and no longer eating), the weight loss or both, but I ran my quickest 5k and I am consistently quicker than before my injury, losing weight and changing how I fuel my body with the foods I eat.
At times, it became hard, but having Nicki and Vicki, my friend Rachel, who did the programme too, and everyone in the group helped a lot and got me back on track. I cannot thank Nicki and Vicki enough – you have kick-started my journey to (hopefully, although dependent on me staying injury-free) running my very first marathon. You also helped me further on my way to achieving my weight goal.
If you are thinking of joining one of the KSFL programmes, definitely do it. It's not a fad diet, it's a change in mindset and a lifestyle change that isn't just for x amount of weeks."
A big well done to Nicki and the team on brilliant results… keep up the good work!
For details of KSFL Bromsgrove's next 8 week KSFL programme starting in May, contact Nicki at nicolacarless@aol.com
or
Find a KSFL class near you www.kickstartfatloss.net
Posted on