Kick Start Derby with Caroline Hague have just finished their 8 week super boost with fantastic results especially on their waist lines, read more: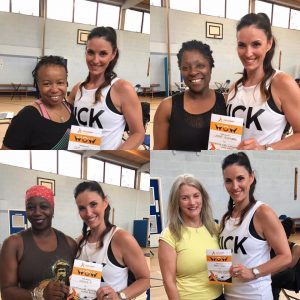 "At the start of the 8 week super boost, the participants were a little mixed in their motivation and mindset. My group was a mixture of working professionals, to mums and retired. I had to overcome comments such as "It's too restrictive" and "I can't do it" to "I want to eat everything I can't have" to name but a few.
By the end of the 8 weeks, these same ladies have changed this mindset to comments such as "KSFL is for life" and "I want to do another 8 weeks" also "I do not feel hungry or deprived".
They went from not knowing how they would get through 4 weeks let alone 8 and now wanting to continue with the inflammatory food list on-going.
It has been an absolute pleasure mentoring the Derby group and to watch them progress and develop week by week.
They have all realised it is not just about 'fat loss' even though they have all changed their body shape, they all feel healthier, happier and more confident. They have gone away educated in the Big Rocks: Nutrition, Sleep, Hormones, Stress and Exercise." Caroline Hague, KSFL Coach
Testimonials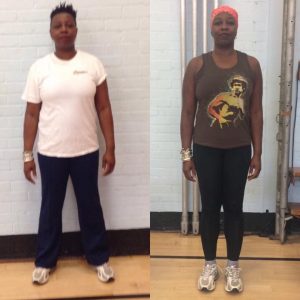 "Before I started KSFL, I thought I was generally eating healthy meals with a few unhealthy snacks thrown in the mix.  Little did I know how uneducated I was regarding my own body and KSFL has given me the insight and incentive to turn my life around.
I took part in the 8 week KSFL course with Caroline Hague as my instructor/teacher/advisor.  Through the whole 8 weeks Caroline has been amazing always ready to give advice, help as well as encouragement in low periods of the course, helping to swiftly pick us up again keeping the group motivated, sharing amazing meal ideas and teaching us to get in tune with our own bodies.  The weekly workouts giving our bodies the finishing touches desired.
The initial 7 day cleanse, de-programming my body of foods it was used to wasn't easy but as the days turned into weeks and due to discipline, dedication, team effort and hard work I'm able to see the changes and results I was praying for.
I feel so much fitter and healthier inside and out, my body measurements have dropped noticeably, I literally feel like a new woman, wearing clothes I thought I would never get back into again, clothes shopping has once again become fun and not a necessity.
Caroline Hague made the whole experience enjoyable and not a chore.  I look forward to planning meals and sharing ideas with the group.  I no longer snack in between meals, my sleeping habits have changed for the better and my mind has more clarity.
KSFL is not just for Christmas, it's for life."
Jackie P
"KSFL and Caroline Hague have helped me better understand my hormones, mind and body. I feel happy in my own skin again and motivated to take on new challenges.
The program is a no nonsense guide to the key big rocks, which help you achieve your goals. Caroline has been supportive and accessible, sharing her wealth of experience, guidance and knowledge.
My body fat went from 35% to 27%
in 8 weeks
without ever feeling hungry or deprived. What ever your reason for doing KSFL, Caroline will help you get there. I'm thrilled with my results."
Pam Gill
(Pam celebrated her 60th Birthday half way through the course, and despite numerous Birthday celebrations, still managed to drop 8% BF, a stone in weight, 2 dress sizes and inches off her mid section)
A big well done to Caroline and the team!
Posted on