We have had some fantastic comments from our KSFL groups this week, read these lovely testimonials from KSFL Sutton Coldfield with Kelly Ravenscroft on their 14 day programme plus a great one from Heather PringKSFL West Somerset: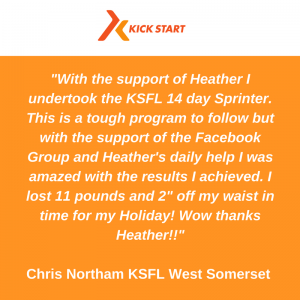 Melanie said
I've just weighed myself & lost 4.1/2lbs ! Yay go me … happy with that Kelly Ravenscroft
?
lost 4″ mainly around my waist & higher hip!
I now feel less bloated & my sugar cravings seem to be under control … ready for week 2!!"
Marie said
"5lb loss and 7.5inch loss. 3.5 was off my tummy alone. Defiantly feel less bloated and heavy round my tummy. Had a few people say this week how healthy I'm looking.
?x"
Sinead said
Weighed myself this morning and I'm so happy. Lost 7lb and 3.5 inches from waist and hips (only did waist and hip measurements on Wednesday). I'm looking forward to another good week!"
And Gemma said
"I'm 6lbs down and definitely feel less bloated, and my fiancé has been doing it with me and has lost about 9lbs so we're both really pleased! "
​​​​​​​How fantastic are all these comments!!
PLUS look at our smiley Lift Lean group after a GRUELLING day 11 workout!!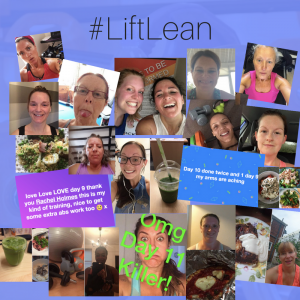 For motivation and information on classes near you sign up to our free newsletter HERE
Posted on