Do you get an afternoon slump and just NEED something to energise you?
We try not to snack on KSFL but when we do we suggest these healthy snacking tips: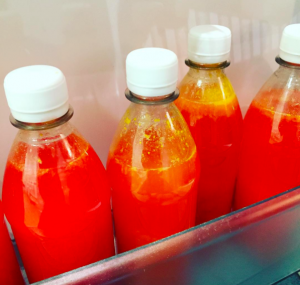 • It's always a good idea to have a freshly cut selection of raw fruit/veg in your fridge at all times. This will save you when you're rummaging around the kitchen in search of snacks. Our favourites are carrots, peppers, cucumber and celery – dip these in home made humous the kids will love these too!
•  Fruit is such an easy snack to pack up for work- try dipping in some greek yoghurt!
• Nuts are great and provide you with essential fats to keep you full.
•You can't beat a salad box for guilt free grazing.
• Make your own vegetable juice/smoothie – this can be just as filling and full of vitamins and minerals.
• Home made veg crisps are a great alternative to potato crisps and a lot healthier too.
• Drink more water as we sometimes mistake thirst for hunger.
Posted on