Are you off on your jollies? Keep fit while you are there with our top holiday tips: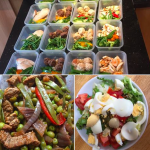 EATING AND DIET
Eat before the airport
Pack healthy snacks
Driving? Plan pit stops
Visit local food markets
Make your own meals
EXERCISE AND FITNESS
Explore the area on foot/bike
Always take the stairs
Go on an adventure
ROOM AND BOARD
Book a fitness friendly hotel with a gym/pool
Make sure the hotel has some grounds so you can atleast do a HIIT workout on the grass
Make sure the hotel has healthy options in food.
REST AND RELAXATION
Make work emails off limits.
BAN your phones!
Do a 5 minute daily meditation.
Posted on