So who is Michelle and what does she do?

Michelles mission is to: "Change lives by making exercise fun and addictive.
To motivate, inspire and guide anyone to fitness and a better quality of life."
Michelle launched her club in 2016 after following Kick Start for a number of years before.
Michelle puts her heart and soul into everything she does and is truly adored by her class members- we think this is why she gets such great results and a loyal following in her Kick Start Club. Michelle's motivation is amazing creating a real buzz during her many classes including: Fitness Pilates * Clubbercise * Piloxing * Legs Bums & Tums * Kettlercise * Kettlebell H.I.I.T * P90X* Kick Start Fat Loss.
Here are some of her results from her 12 week transformation groups: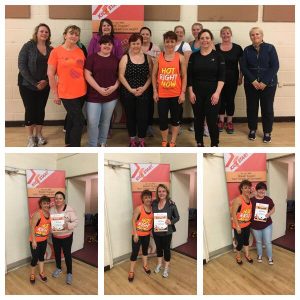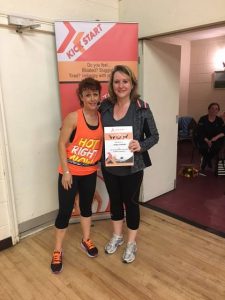 ALISON
Thank you Michelle for the last 12 weeks! It has been a challenge but have stuck to the plan for most of the time! I've realised how much I like eggs now and I cook them for myself and the kids every morning! Haven't felt hungry at all. I've lost 11 lb which I'm really pleased with and have lost 2 inch from my thighs. I've enjoyed the classes and meeting all the members and will be back in May to continue my journey.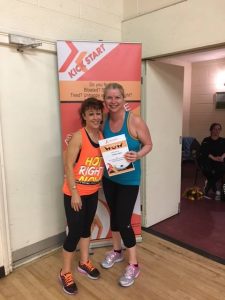 TERESA
I've enjoyed the start of my journey with KSFL. This has been so good for me. It reaffirmed that there are no quick fixes and consistency is the name of the game. I've loved being in the group with you all and discovering how to cook.
I feel so much better than I did just 12 weeks ago. I've discovered just keep it simple and fresh with lots of greens. I've lost 18lb and 6 inches but these are nothing except numbers and how I feel counts so much more. I've discovered the amazing Clubbercise class which I will continue to have my hour a week just for me. Thank you Michelle and everyone else you have helped me so much.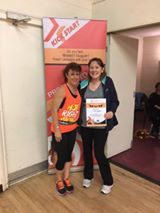 CAROL
I have greatly benefited physically and mentally from the positive, coaching style KSFL approach and I have enjoyed trying out new recipes and different types of exercise.
I am getting better at making sure that the big lifestyle rocks are in place and despite life's ups and downs I have lost 6.5 inches in total and 20lbs so far which I'm very pleased with.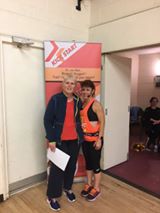 NICOLA
My journey started with an air of skepticism after trying another slimming group, but I quickly found out that KSFL is different by not focusing on weight loss but more clean eating. I had lost some confidence prior to starting and now my mojo has returned with guidance and support from Michelle and our Facebook group! I have enjoyed every minute and will be joining the May programme! I have lost 14lbs and 19 inches! If anyone is thinking about joining KSFL don't think about it just DO it!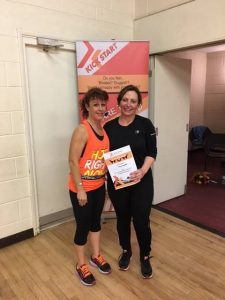 AMY
What a great journey!!! I've learnt so much. The best thing is that I have been struggling with my thyroid for 3 years. Could never get my levels right. They are all perfect.
I sleep so much better and feel so much more alive. I don't think about wine the second I finish work. I have lost 1 stone. The group is great and Michelle I can't thank you enough.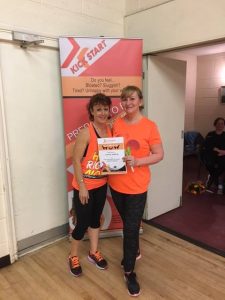 CAROLINE
Despite so many distractions, birthdays and other events, I have achieved a weight loss of 1st 7lbs and 10 inches loss!
I have learnt such a lot from the KSFL group and I hope to be able to permanently change the way I eat and keep healthy. I will join the maintenance group to keep my motivation going with the confidence of knowing that Michelle is always there to help and advise.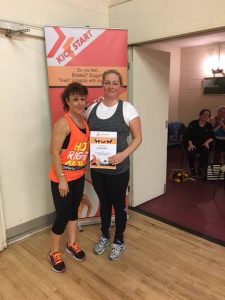 MICHELE
Pleased with how my KSFL journey has ended. I have lost 20lbs. Really glad I started this programme, even though it was an awkward time and despite being poorly for weeks I feel so much better for doing it. 12 weeks went so fast but the beginning feels like a life time ago. Thank you Michelle and to every member of the group for your support, patience, kindness and
Understanding. I've had a great time!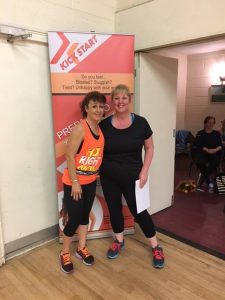 SALLY
I have loved every minute of this 12 week programme. I am now 22lbs lighter and 10 inches lost! Would never have done this without Michelle Waldron and everyone in the group. Massive thank you!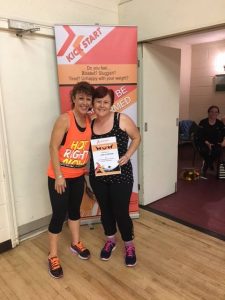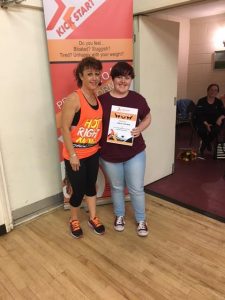 NATALIE & JESSICA 
So happy! Jess and I hit our stone target!! I've lost 1 stone 5lbs and Jess 1 stone 4lbs!! We have both learnt so much from KickStart and will definitely not be stopping here!! I'm so grateful to my sister Michelle for everything she has taught us through this and thanks for being not only a great sister but a wonderful teacher in nutrition & fitness!! I will definitely recommend this program to as many people as possible!! Thank you to all the lovely ladies we've shared this journey with you've all done so well.
On Thursday 26th October Michelle launched the first Kick Start Lift Lean live!
The live event featured a health talk from Rachel Holmes and the first taster class with Michelle, see how it went:
The Kick Start Redditch club is growing and flourishing and we can't wait to see what Michelle has up her sleeve next!
Do you want more information about Kick Start Redditch classes? Go to:
http://www.keepfitwithmichelle.co.uk
Posted on