Following Kelly's 6 week Kick Start CambridgeProgramme her team have had some fantastic results, read more in Kelly's blog:
Another amazing achievement from this gorgeous human Leonie Hunt
19 inches lost on our last 6 week kick start Cambridge programme
Not only has leonie lost this fantastic inch loss but Fitness levels are now super high! Coming to Fitness Pilates, Dance Fit, clubbercise & going to Bedford Lodge gym every week!!!
So so proud of this lovely lady & think she looks fabulous!!!!!
Please congratulate leonie!!!!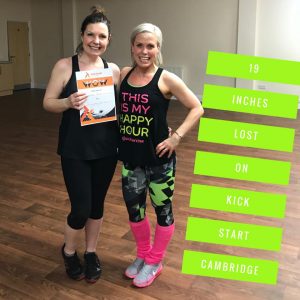 Can we all please put your hands together for Rachel Holt who's lost another 18 inches with kick start Cambridge!!!
Rachel has followed kick start for the last year & is looking and feeling amazing from the progressive inch loss over safe & effective time span!
This is NOT a quick fix !!!
This is a lifestyle change & Rachel works super hard coming to Fitness Pilates, Dance Fit & Clubbercise every week
Plus following the veggie nutrition program as rachel doesn't eat meat!
Again we are so super proud of you xxxx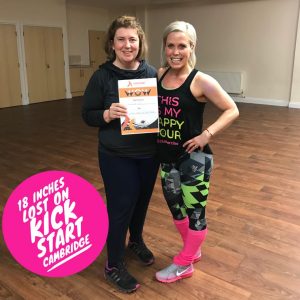 ****Warning****
Very proud trainer post!!!!
I couldn't be happier for the lovely Carole Everson who lost over 3 stone on kick start Cambridge and is now 21 weeks pregnant and still following the programme to keep her and her bubba as healthy as possible!!!
Carole & her 'workout buddy' are still attending classes (under my careful eye! Making sure her workouts are tailor made for her pregnancy) and is looking & feeling great !!!!
Proving that kick start really does change lives & is for EVERYONE!!!!
We are over the moon for you Carole xxxx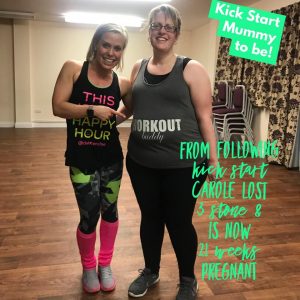 Well done to Kelly and the team!
Posted on