Can you believe it's the final bank holiday of the year?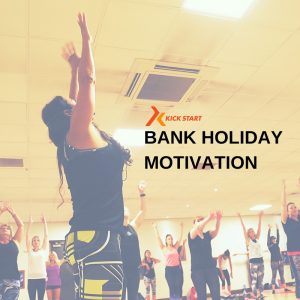 Where on earth has 2018 gone?
Every day just zooms by so fast and now September is looming.
I am sure you are excited about doing lovely things this weekend with your friends and family and then it's time to "GET BACK ON iT"
It's been a fabulous summer of beautiful sunshine and long evenings but now ready to begin a workout routine and a healthy eating regime.
So, I created a brand new programme for regular Kick Starters, Lift Leaners and anyone that has never worked with me before and wants to regain control of nutrition, health, fitness and wellness in general.
Elevate is my new Online Weightloss, Workout and Wellness Programme with the daily high-performance coaching. The whole nutrition landscape has changed and is moving to a more evidence-based approach, this really helps with "real world" eating and I have made some huge changes within the Kick Start programme.
You can join Elevate for September only, or the VIP Membership for the full 3 months finishing on the  30th November.
Here is what the timetable looks like.
h
September 
Total Body Reset & Refocus
4 week programme
With Total Body Reset Diet & Daily Live Coaching
Day 1 – 7  Reset & Refocus         7 New Full Body Equipment-Free Workout
Day 8 – 16 Midsection Meltdown 7 New Midsection Meltdown Workouts to work on the Abs, Core & Midsection.
Day 17 – 24  Lift Lean  7 Lift Lean Workouts using weights and Kettlebells
Day 25 –   31 7  Supersculpt Workouts weighted workouts plus Freestyle Yoga  with Jayne Nicholls and Fitness Pilates
OCTOBER 
NEW Lift Lean with the 5:2 Diet 
Daily Live coaching.
28 Day Programme
7 Day New 7 x  Lift Lean Workouts – Full body weights and kettlebells
7 Day New  7 x  LIFT LEAN Vitality  – Lift Lean and Cardio workouts.
7 Day New  7 x  LIFT LEAN SPLIT -Split Day Training Monday Legs/Tue Upper/Wed Core etc
7 Day New  7 LIFT LEAN LEGS & ABS
\
28 Day SUPERCHARGER 
Supercharger Workouts and Supercharge Diet & Mindset
The final push of the year.
Ready for Christmas.
7 Day Super Charge Body Reset – Full Body Reshape with weights
7 Day Super Charge Lift Lean – Lift Lean Supercharger Workouts.
7 Day Super Charge Midsection Meltdown – Abs and Core
7 Day Super Charge Total Mind and Body – Weights, Cardio, Yoga & Pilates.
SIGN UP FOR SEPTEMBER ONLY £67
Sign UP for all 3 MONTHS VIP   £157
Make the commitment and get the best results.
Elevate Your Mind. Elevate Your Body. Elevate Your Thinking. Elevate your Goals.
The  Facebook group is open and we are getting prepared to start on the 3rd September
Posted on