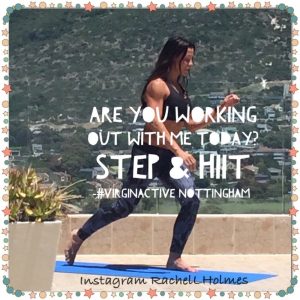 Even though
there it's only 3 weeks to go before the end of
2014 you can still finish the year feeling
on top, top form.
YES YOU CAN!
You don't have to let everything go and leave it
till January to sort out your diet, health & nutrition.
There's nothing worse than hitting January &
feeling like you have a mountain to climb.
Are you finding yourself slipping into eating
sugary foods and loading up
on the carbs?
Yes?
Then today is a new day.
If you like to follow a plan & have a routine then
you can grab one of my Kick Start Online Programmes
and start right away.
Get my Kick Start  7 Day Plan for only £20
Grab my  14 Day Kick Start Shred  Plan for only £27
Daily workouts, audios, motivation and the Kick
Start Diet plan.
Don't leave it till the new year.
Make Kick Start your
lifestyle of choice & lets finish the year STRONG!
It's so easy to give in and stop treating your body
with care, you don't have to.
I'm posting loads of motivation, videos & updates
on my Facebook.com/KickStartFatLoss page so
do pop over and comment.
Watch out for damage limitation videos, surviving
xmas do's, recipes & motivation.
Have a great Tuesday
Love Rachel xxxxx
^^^^^^^^^^^^^^^^^^^^^^^^^^^^^^^^^^^^^^^^^^^^^^^^^^^^^
Click here and get the Kick Start 7 Day Programme
and start NOW for only £20
Click here and get the Kick Start 14 Day SHRED Programme
and start Now for only £27
Posted on