Paris has had some amazing results from his KSFL group and is a real inspiration, check out his story below:
"The first time I ever heard about KSFL was when I attended a building your online presence seminar at FitPro Live in July 2015 when Rachel was speaking. Now of course I knew who Rachel Holmes was. She is the fitness professional we all aspire to be and they even talk about Choreography to go in our exercise to music instructor training.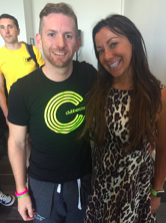 I actually showed up late to Rachel's seminar as I was participating in a flash mob just a few minutes before that and asked the person at the door just as I was about to enter "Is she going to be upset about me coming in late?" Of course they said she will be fine and as I entered there was standing room only so I had a seat at the back on the floor and started to take notes. When I asked questions she referred to me as "Mr. Clubbercise" due to the shirt I was wearing. The seminar was great and I got to meet Rachel and have a photo with her which my hair was a mess due to the flash mob. At that point KSFL never even crossed my mind as I was so thrilled to be meeting Rachel I almost forgot about it completely. Then fast forward a few months and I was just about to launch my own little slimming group, but my business was growing with classes and I didn't have the time or the confidence to start my own, even though people said they would attend.
I subscribed to Rachel's newsletters and one day there was a youtube link about KSFL. I think I watched 30 videos and read loads of articles. I then looked up the cost and then it was time to speak to my other half Paul who is also a director in our company. He was skeptical at first thinking it was another fad diet and then after my enthusiasm and making him watch loads of videos he said to make an enquiry. So we did and I got a phone call from Rachel a day later, she actually was phoning me as I was checking out at the supermarket and I think I even forgot my pin number as I was so excited to speak to her. We made all the arrangements and a week later I started my KSFL Journey.
We spent months training on nutrition and marketing. I was given Kelly Reed-Banks as a mentor as well who has been amazing and on January 12 2016 it was time for Rachel to come down to Ashford in Kent and meet all my participants and start our KSFL classes. I was so excited and my kick start crew (that's what I call my participants) helped make amazing food at both launches as we launched in Folkestone the following night. Rachel was fantastic to hear speak as I already knew, but everyone else thought so as well. We had many people sign up on the night and even one that won a free 28 day package.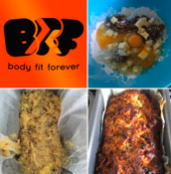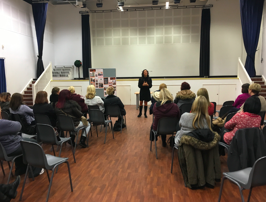 Well the next week was our first live classes, everyone was filled with anticipation and excitement. We talked about the detox and then started our first ever HIIT class. At the end there were rounds of high fives (because I like them) and congrats to the crew for finishing their first live class. Fast forward to today and the results have been amazing.
My crew have told me that just like myself they have done diet after diet and realised nothing is working. This was almost a last resort for some of them. After a rocky couple of days with no sugar (which can't be avoided) there was just a shift in mindset that had everyone changing the way they eat forever. The first week results were incredible as some lost 12 pounds and the feedback about how they felt and what they were eating was amazing. We all did the 28 day detox together and at the end of 28 days my 22 crew had lost a total of nearly 13 stone. Some lost 2 stone in just 28 days.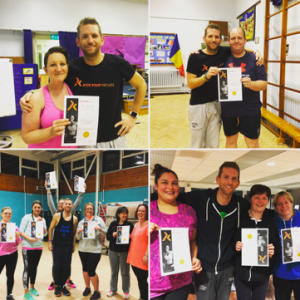 I have never come across a program with such amazing results and I love being able to bring this to all of my crew and now online as well. My crew have said that they will continue to eat like this forever and I believe them.
Thanks Rachel for creating this amazing program and I am happy to be changing the world with you just one step at a time."
Paris Robinson
Kick Start Fat Loss with Body Fit Forever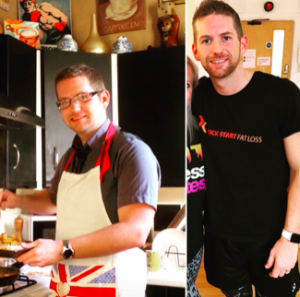 Visit Paris' Body Fit Forever site HERE
Thanks Paris for sharing your story, it is great to hear, your results have been amazing WELL DONE!
Hear how becoming a KSFL Franchisee could help your business:
Posted on