Do you want to be your own boss in the fitness business but you aren't qualified?
Do you want to improve your existing fitness business?
Do you want to be surrounded with positive people and a great support system?
Do you want marketing and business help?
Have you thought about joining KSFL as a Franchisee?
We provide full training to get you qualified and help along the way plus much more so you feel totally supported.
Hear what our Franchisees have to say:
Sindy Matthews KSFL Banbury
Kelly Reed-Banks KSFL Cambridge
Liz Lane KSFL Maidenhead
Kelly Ravenscroft KSFL Sutton Coldfield
Tracey Harrison KSFL Plymouth
Helen Barness KSFL Grays
Esther Shortt North West London
Chris Tuck KSFL West Wickham
Andrea Riddoch KSFL Leeds

Laura Armada Buch KSFL Ireland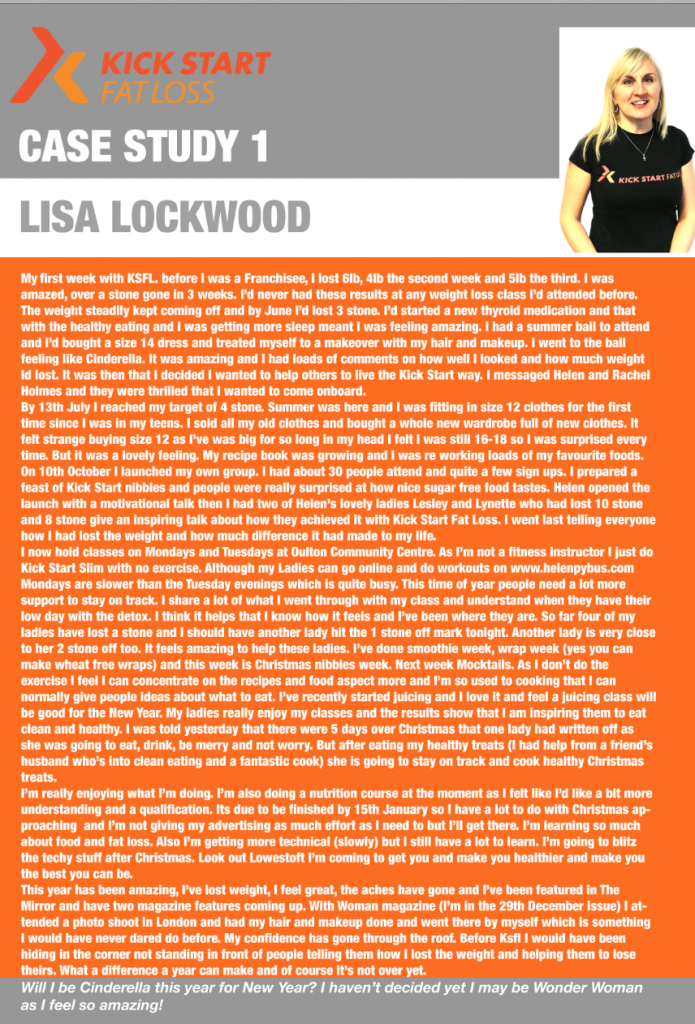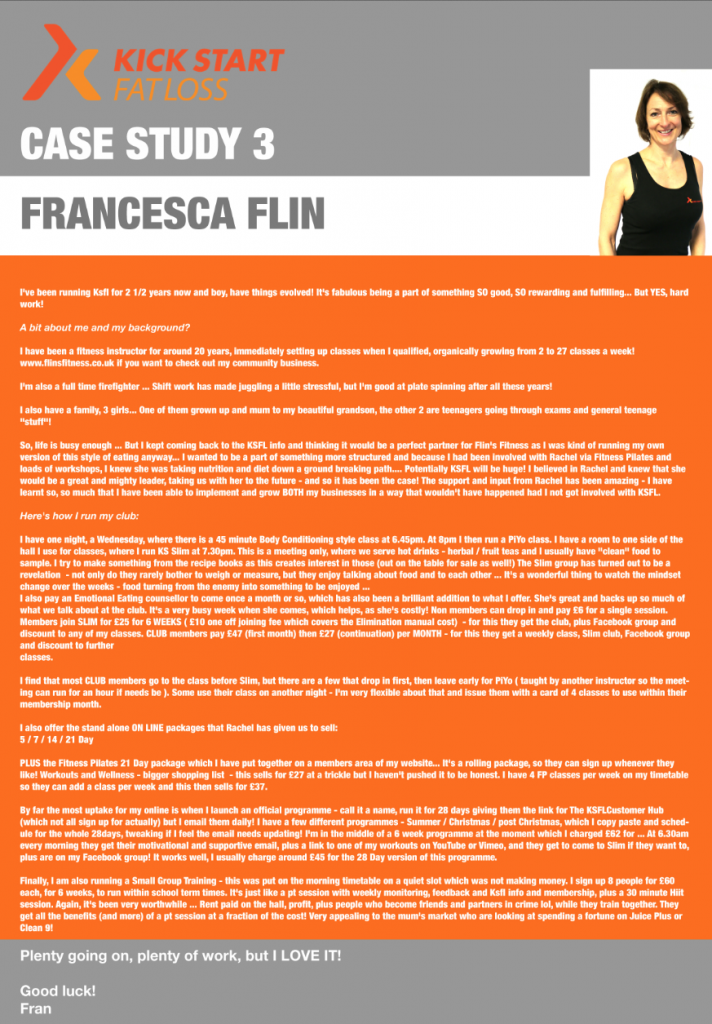 Posted on