It is time to share more wonderful stories from our KSFL members all over the UK, Ireland and Gibraltar with our KICK START MEMBER OF THE WEEK COMPETITION!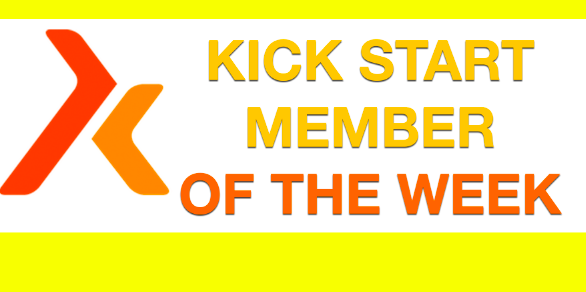 Voting closes 8th July 9am
This week's nominations are:
Natalie Hill KSFL Gibraltar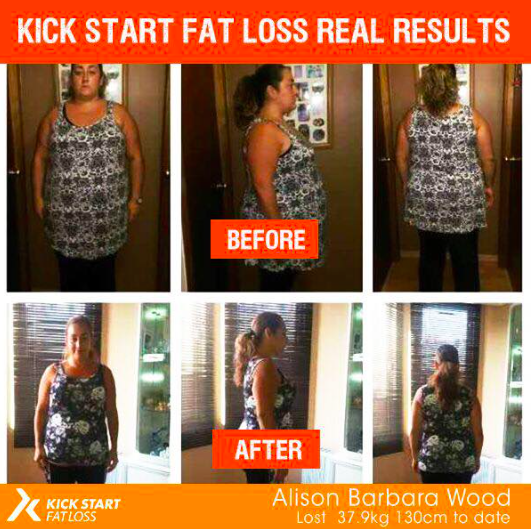 I nominate Alison B
"The energy I have in this heat compared to last year is incredible … last year I would come from work, sit on the sofa and to get me up to make dinner would cost me part of my life.
Today after a rather busy day I've come home done some chores prepared food for tomorrow now doing tonight's dinner and still feel I could carry on… My gosh what a difference.
and oh btw, not feeling embarrased to be walking up and down the shore in eastern beach is also making such a positive difference in my life… Thanks again ksflNatalie Hilll x"
Rachel Holmes KSFL Nottingham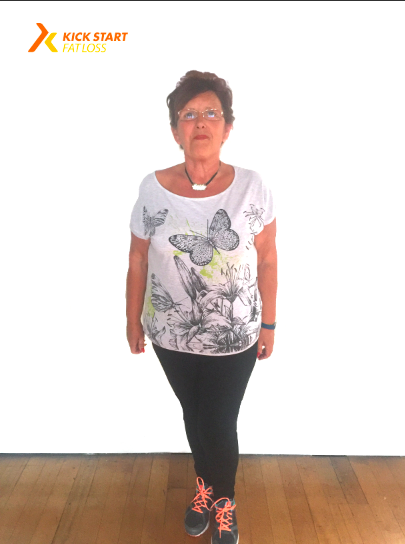 I nominate Lyn Magill
Lyn from my Langley Mill Group is an x slimming world consultant:
"The final week of my 28 day detox begins today I have stuck to the plan no extras no cheats ….which to be honest when I first saw the food choices I thought would be difficult but after the first few days reading through the books i changed my mind I think a lot depends on your mental attitude towards this plan ….it's easy to put hurdles in the way …I can't do without this or that but believe me you can!
3 weeks on not only am I 13lb lighter but I actually enjoy the foods I'm eating ….never crave any food and don't ever feel hungry 
I will complete this detox and go on in the future eating the new way ….the clean eating way 
Thanks to Racheal Holmes for the help and support and putting me on the path hopefully to a better life and a longer future …. Your task is done I'm converted."

Paula Thompson KSFL Stockport

I nominate Sheryl
"6 weeks later I have lost 15.5lbs and 18 inches. I've trained and completed Moonwalk London which is 26.2 miles and also set to complete Edinburgh 4 weeks later.  I've had more energy and sleep a lot better.
A lot of it is being organised and planning what you are going to eat. I've eaten out as well and plan by looking at the menu ahead to decide what I'm going to eat.
I'd definitely recommend KSFL and clean eating to all my friends and hope to hit my goals by my holiday! Thanks Paula."
Kelly Reed-Banks KSFL Cambridge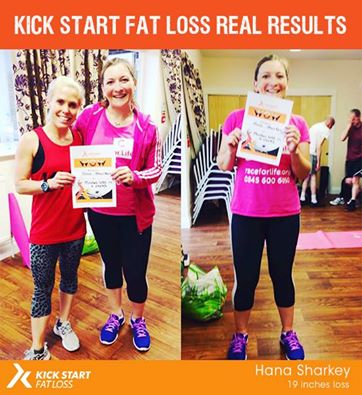 I nominate Hana Sharkey
This is Hana Sharkey who lost 19 inches last month on my KSFL Cambridge programme!
Chris Tuck KSFL West Wickham

I nominate Nicola Johnson
"I first started with Chris Tuck KSFL WestWickham in January 2015 and was on the KSFL programme attending every week until about July last year 2015.
I still follow the principles I learnt with Chris and try and attend her exercise classes when I can.
With her excellent knowledge, guidance and support I lost a total of 5 stone.
I had lost this in about 9-10 months and as well learnt so much about healthy eating and kicking sugar out of my diet.
I live by KSFL principles everyday and will never revert back to my old ways of eating!
Thank you Chris!"
VOTING CLOSED
Posted on