We have another real favourite here.
Everytime we do a Kick Start launch we make Chicken Nuggets
and they are always a winner.
Perfect for the whole family 🙂 and these are so healthy
and will keep you right on track with your detox.
And, just to say THANK YOU to everyone that attended this weeks
Kick Start launches around the UK – The feedback from the talks has been amazing
and I LOVE to hear from you if you are on your Kick Start journey.
Head over to my Facebook page say HELLO when I do my daily Live streams
STAY MOTIVATED.
STAY STRONG.
YOU can do this.
You really can.
I believe in you….100%
Have THE Best Wednesday.
Love Rachel x
Director & Creator of Kick Start Fat Loss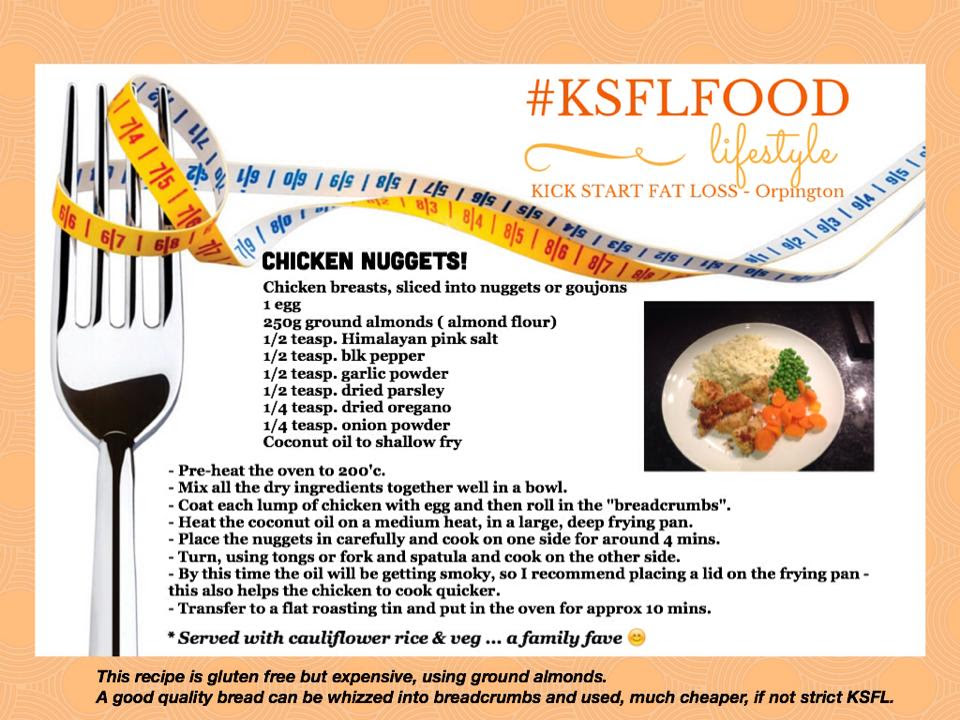 Posted on