This week we tried the new Juicy Retreats Nutri Blender Pro JR X-1000, available here , to make our Kick Start Cold Soup recipe.
Watch the recipe video here:

A little about the Nutri Blender Pro:
"Unlike most other personal Nutri Blenders, the JR Ultra X-1000 actually allows you to choose between 2 set speeds, high and low, as well as a dedicated pulse button that you would find on high performance commercial blenders. This allows you to use your personal blender for a much wider range of ingredients and tasks, including wet blending, grinding, sauces etc. When you want to create something a little more gently or with a less smooth consistency, or if you want to crush ice for example, you have the ability to choose the lower setting or pulse for the best results. This really sets the JR Ultra X-1000 apart from other Nutri Blenders.
There is currently a 40% Discount for Buying Direct with Juicy Retreats with code DISCOUNT40 meaning it is now only £58.81!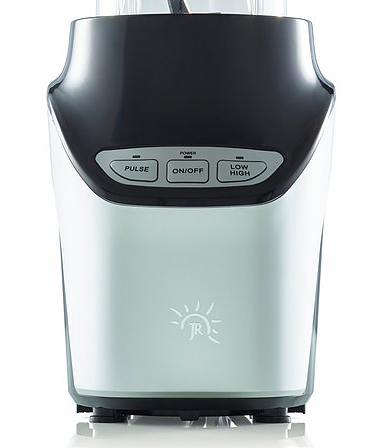 We found it so simple to use and really effective taking a matter of seconds to whiz up our soup! I would definitely recommend it if you are a busy person looking to follow a healthy eating lifestyle as it is the perfect answer to quick breakfast/lunches and snacks!
It also has a specific blade that you can change for getting better results from things like flour, nut flour, coffee grinding etc, which is great for our KSFL recipes; smoothies, soups, nut butters, sauces, purees, flours and sweet treats!
Thanks Juicy Retreats!
Posted on