I believe in keeping home products as natural as possible as part of a healthy lifestyle, therefore I have been searching for the best in natural and organic beauty products… Read my reviews below: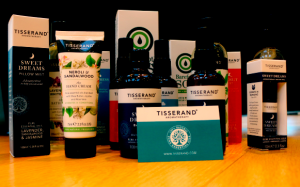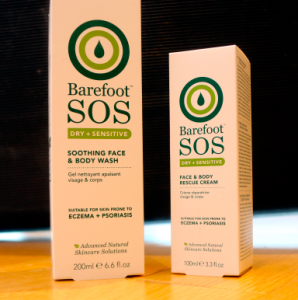 Barefoot SOS Soothing Face & Body Wash and Face & Body Rescue Cream
This duo were perfect for me as I suffer with mild eczema; they are very gentle and kind to the skin with a light and fresh scent. My favourite being the rescue cream as it thoroughly hydrated my skin without feeling oily.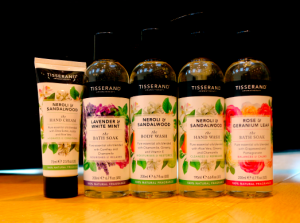 Tisserand Nerol & Sandel Wood Body Wash, Hand Wash and Hand Cream
These had a very floral scent which wasn't for me, but they were all very nice and gentle on the skin. Visitors to the house also commented on how beautiful the hand cream was.
Tisserand Rose & Geranium Leaf Bath Soak and Lavender & White Mist Bath Soak
There is nothing better than a relaxing bath; these were beautifully scented and relaxing.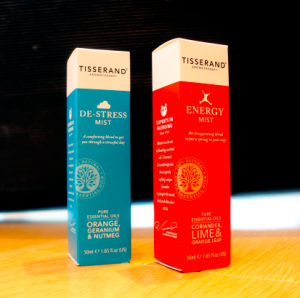 Tisserand De Stress Mist and Energy Mist
Now I LOVED these products… What a great idea! They both smelt beautiful and were great to use. I found them great to keep by my computer desk for when I feel most stressed. Just 1/2 sprays is all you need to create a lovely orange scented mist.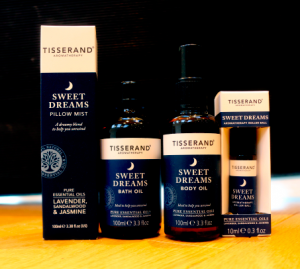 Tisserand Sweet Dreams Bath Oil and Body Oil in Lavender, Sandal Wood & Jasmine
This is a great set for a relaxing bed time routine. I had a relaxing bath breathing in the lavender followed by rubbing a small amount of oil onto my chest to breath through the night. I was left feeling relaxed and refreshed by the morning.
Tisserand Sweet Dreams Aromatherapy Roller Ball
This oil in a roller ball is to be rolled onto pulse points such as your temples. I found this a little too oily for my face but worked great rolled onto the wrists for a beautiful lavender scent.
Tisserand Sweet Dreams Pillow Mist
The Pillow Mist is a great idea and has a beautiful relaxing scent to send you to sleep. You only need 1 spray so it will last a long time!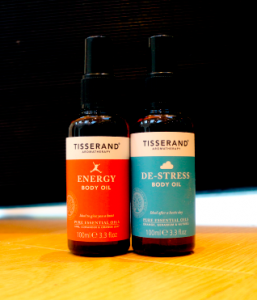 Tisserand De Stress Body Oil
This oil smelt beautiful and I could really feel it relaxing me. This is great to use after a nice warm bath or shower.
Tisserand Energy Body Oil
I was not as keen on the smell of this one but it was a lovely oil to use in the morning for a boost of morning freshness!
Notepad
This cute little notepad came though with my pack and I thought it was a great little touch and will work as a pocket journal!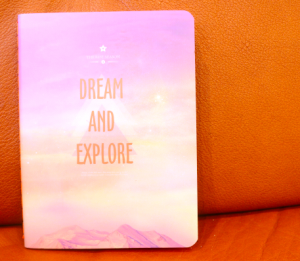 African Raw Black Soap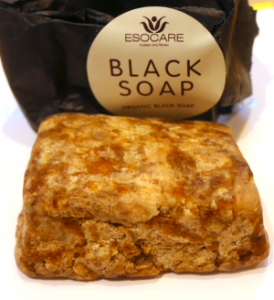 I have never tried black soap before and despite it's look it is great to use and 100% natural source of vitamins A & E, iron and an all-natural cleanser. It helps relieve rashes, scalp irritations, oily skin, dry skin, acne, blemishes, eczema, psoriasis and other skin issues.
Shea Butter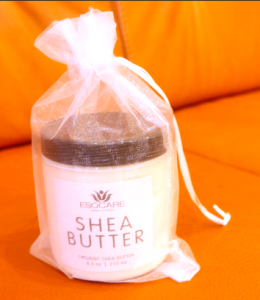 The Shea Butter smelt delicious I just wanted to eat it! The texture was great for my dry skin and soaked in beautifully. I was very happy with this product.
Coconut Oil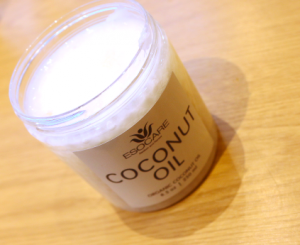 The coconut oil was a little too oily for my skin but is great for very dry skin and soaks in quickly.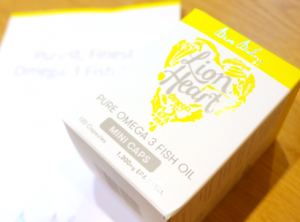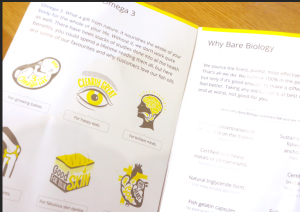 Pure Omega Fish Oil
This fish oil has some amazing benefits and is really easy to take. I would 100% recommend this as a supplement for it's health properties and high quality.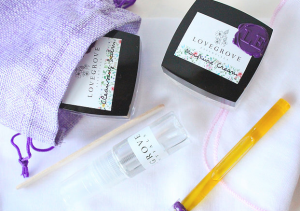 Travel Pack
The Love grove travel pack is so beautiful; it contains a very rich cream and the cleanser is amazing you could eat it!
Fantasic for dry mature skin that needs moisture – personally it's a bit heavy for around the eyes but for forehead and cheeks… lovely. I really like the cleanser and the muslim flannel ! This is the perfect pack for me with all the travelling I do!
Chambers Argan and Squalane Face and Neck Cream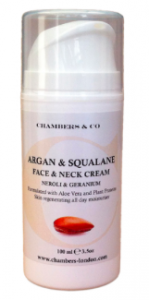 This cream is very good for dry skin but may be a little to oily for normal skin. My skin felt beautifully soft and after around a week's use I thought my skin looked brighter.
The cream contains 10% Argan Oil and 7% Olive Squalane Oil both said to have great anti-ageing qualities.
Chambers Hand Balm for Active Hands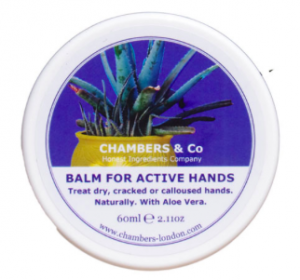 As a fitness presenter I often find I get dry hands so this was great to smooth on at night before bed.  It smells wonderful and lasts for months!
I hope you enjoyed this review and found it helpful! Share your thoughts with us @KSFLUK
Posted on