The Kick Start Diaries are here!
We have a number of subjects taking on the KSFL challenge in the Elite 35 group and blogging their progress with us along the way! This is a behind the scenes look into what really happens when you take on a healthy eating lifestyle with us:
Here is Theresa's diary: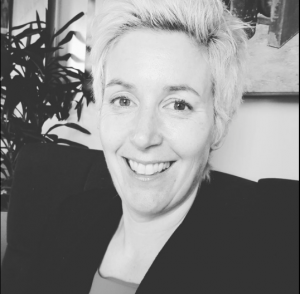 Tuesday 24th January.
The journey of a fitness instructor, the ups and downs.
Do i feel sometimes under pressure to lose that last little bit of comfort that sits around my bottom and hips, of course i do, images of ripped, lean instructors are constantly the image we see.
So i thought i would do a 28 day Kick up the butt fat loss challenge.
As a franchisee of KSFL i motivate and encourage people daily to make those better choices where nutrition is concerned, remind people of the importance of sleep and recovery. So its time i practiced what i preach.
I posted a video on the KSFL Elite 35 programme which is dedicated to Ladies over the age of 35, sadly i do fit into the catergory and more. You see its getting that little bit harder to lose those last pounds and inches especially for a lady my age.
I truly came out of my comfort zone doing something that i encourage my participants to do, post a photo, i did it, after the shock it felt quite liberating to do.
So my day went as planned, it was ok, i drank my water ate my greens and proteins along with my positive carbs and i did my 10 minute Hiit as advocated then iw ent to bed.
Im really lucky in that i sleep like a log, no disturbed sleep for me yay.
Wednesday 25th Jan.
I was in work all day today so not alot of time to drink or eat as im on my feet all day, not teaching though i have another job as well.
Eating wise, probably not the best because i didint do the one thing i should have, i didnt Plan, Prepare or pack anything to eat, so that was my downfall.
I have 2 bolied eggs to eat all day for my tea after teaching so not good.
Thursday 26th Jan.
I was on it, woke up motivated id planned the meals i was going to cook and i did, vegetable soup and a big Beef casserole, life is so much easier when ive planned.
Full of energy today and beginning to feel less bloated especially around the face. Result.
Did my routine 10 minute Hiit in the morning, protein, veggies and positive carbs. Great thing with KS is it isnt NO carbs, so sweet potatoes, Parsnips etc.
Friday 27th Jan.
No Hiit this morning as im teaching Old Skool Aerobics with is quite high energy. I even remembered to take my water which is a 1st for me.
Great lunch when i got home really thick vegetable soup and salad. Tea was Beef Casserole lots of veg. Sleeping great, feeling great.
Saturday 28th Jan.
Another long day at work but took Han Salad, delicious some times the easiest meals are the tastiest. Chilled out night , made Advocado brownies, they are a taste sensation and take the edge of if you are craving something sweet.
Sunday 29th Jan.
Thought id do a fast today, its really ok to not eat first thing in the morning, iw as teachng Bootcamp and PiYo . Home for a lovely BLT, yep Bacon Lettuce and tomato but wrapped in lettuce food elicious.
I measured my self and i have lost 2 inches and 4 llbs , great results.
Feeling happier and contented now that i am eating more regularly and upping my water intake.
Well done to Theresa! 
Do you want to join the KSFL Elite group? CLICK HERE
Fancy joining a live class? CLICK HERE
Posted on