Once again I will be partnering with SPRINGS CHAMPNEYS
in Ashby for the 4th Kick Start Transformation Day.
••With all new sessions and guest presenters. ••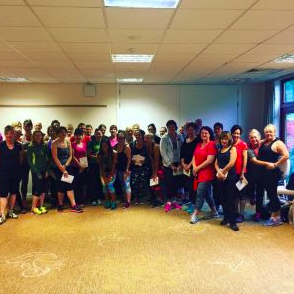 This will be a very exclusive day with myself and
amazing presenters – Jayne Nicholls Nicola Buckley & Andrea Riddoch
We will be taking you through amazing life changing sessions in this very beautiful resort.
DATE: FRIDAY 8th September 8:30am – 5:30pm
Venue: Champneys Springs, Ashby de La Zouch, Leicestershire
The three previous events sold out and this time I have arranged new transformational sessions for you to experience.
Schedule for the day:
*Welcome & Morning Motivation Talk with Rachel Holmes
*Y O G A Class with Jayne Nicholls
Yoga, Breathing and Meditation class to start the day.
*H E A L T H & W E I G H T L O S S Talk with Rachel Holmes
All the very latest information and research on
How to lose stubborn weight and keep it off in 2017
Begin your journey,
Nutrition, Hormones, Fatloss, Gut,
& Maximum Health & Vitality Talk.
Together we create a plan for you to take home.
* M I N D Talk with Nicola Buckley
How To Stop Self-Sabotaging, how to LOVE yourself and the keys to understanding happiness.
Starting with your brain for long term transformation.
* F O O D Workshop with Andrea Riddoch
Kick Starts resident amazing chef/cook and home baker.
Raw Food For Beginners Workshop.Learn how to make Raw Cookies, Raw Soup, Crackers and so much more in this fun foodie workshop.
* E X E R C I S E Classe with Rachel Holmes
Beautiful flowing Holistic Conditioning exercise class and
Fitness Pilates sessions.
This will be a life changing transformational day.
••Healthy Lunch and refreshments are included
plus use of Springs Facilities.••
Every session will arm you with tips & tactics to live a healthy happier lifestyle using the Kick Start principals.
Who is this aimed at:
**If YOU want the VERY Latest nutrition & health information.
** Want to understand how to create Raw Food.
** Experience beautiful classes.
** Need help with mindset and motivation.
** Need rejuvenating.
Work with me all day in this exclusive day at Champneys Springs
••The day has limited spaces and gives you an amazing opportunity to work with me personally.••
You don't have to attend Kick Start classes to attend
so please book on with your friends
🙂
if you would like to stay over at Springs let me know
and I will be able to get you a discounted rate.
Posted on