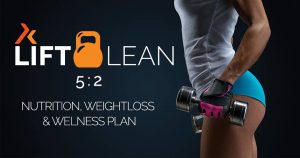 This Lift Lean has certainly been one of the best yet with our new 5:2 nutrition the team had amazing results!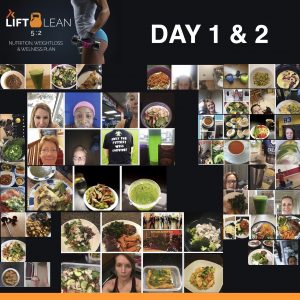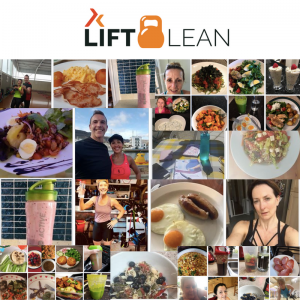 What is Lift Lean?
It is an online programme with Rachel Holmes focusing on the NEW 5:2 Nutrition, Wellness & Weight loss within a group of motivated women.
This includes shopping lists, daily workouts and plans plus plenty of recipes!
Do you find it easier to have great eating habits during the week but then it all falls down at the weekend?
Learn "macro borrowing" where you lower your macros in the week using various methods such as carb cycling, intermittent fasting and Keto and then relax your nutrition at the weekend.
With the right tools, coaching, methods, behaviour change and adherence tips get out of the  cycle of severe restriction in the week and binging at the weekend.
This is Kick Start real-world nutrition where certain foods are not demonised. But understand which foods take you closer to your health goals  and which take your further away.
The Kick Start 5:2 Diet Is Real World Nutrition, Wellness & Weightloss.
Here are some of the great results: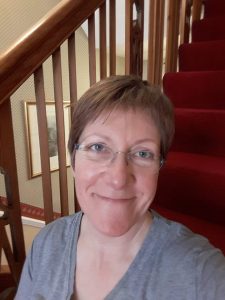 Caroline:
"3 lbs off and 4 inches lost overall, mainly from midsection. Have definitely gained muscle, arms and legs are stronger – this was one of my targets … Also feeling better overall and more positive mentally despite a tricky time with lots of stresses…I am planning to do the next lift lean starting 16th April, looking forward to it.
Thanks Rachel and everyone, and Happy Easter!"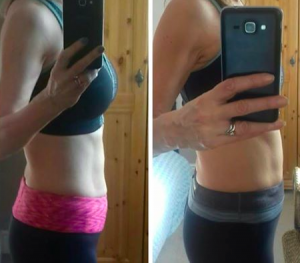 Sal:
"Despite having 4 days in Turin when I didn't work out, I still lost 3 lbs 1/2″ from bust 1/4" from waist, hips and each thigh. I have felt great and to be fair as I am now down to 9 stone (a weight I haven't been for nearly 30 years) I'm not looking at losing any more. Just more toning which should happen as I plan to stick with the workouts a few times a week. Loved the protocols and the structure of the nutrition plan. This was my favourite lift lean as I much preferred using only 1 or at most 2 pieces of equipment per workout.
Thank you Rachel Holmes."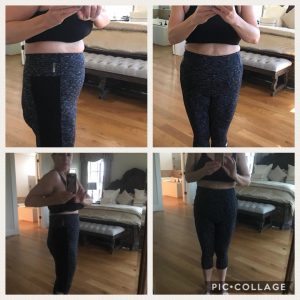 Angie:
"Chuffed with my results. Just before this programme I did the 7 day sprinter, that combined with the 5:2 has seen me drop 13lbs & just during the last 3 weeks 9 inches!
As usual have loved every second of the programme. I definitely do better having a plan to follow & being told what to do. The 5:2 protocol is great & really fits in with my lifestyle, the last 3 weeks have taught me that IF & high fat low carb is the way forward for me. I'm carrying on for another 7 days then I'm back in the UK for a few days spending time with family & friends, when I'm sure a couple of naughty days will be had
😜 but that's life & I'm jumping straight back on to the next programme on the 16th. Thanks ladies it's been fun, & big shout out to Rachel Holmes thanks, you smashed it again! Xx"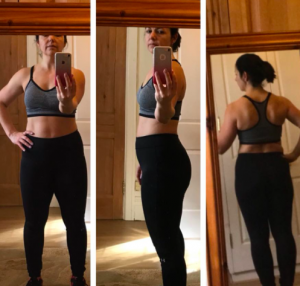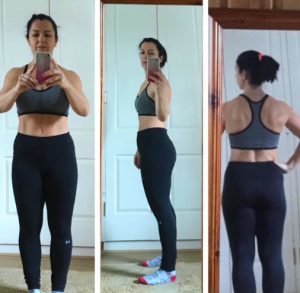 Helen:
"Day 1 and day 21. Def on the right road but really need the structure of a programme so I will restart day 1 tomorrow until I hop over to the Prime programme mid April. Thanks so much to everyone for being so positive and supportive – it has really helped me seeing all the posts and photos
❤️
❤️
"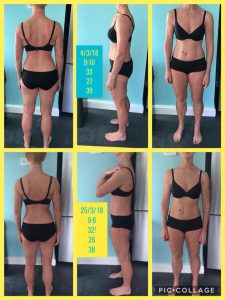 Lindsay:
"Hello Rachel and lean ladies
😊
I can't deny there have been great days, good days and dire days, but mostly the days have been saved by exercise and at least good food, if too much of it!
I absolutely love this 5:2 Protocol. Fits in very well with my life and that has to be important for my success.. LOVED the workouts and teach four classes with much weight and body weight and they are enjoyed by many.. I have some great ideas to put in my workouts Rachel
🤗
My physical changes are slight, but I am pleased with the increase in strength and energy. I am in yeAr round training for triathlon, so finding balance with my own training, with swimming, cycling and running to fit in as well as nine classes to teach is always a juggle… I manage well and am rarely ill, so my health is good and I am certain that is through good food and a few supplements to fill the gaps… thank you Rachel fora brilliant course, your energy and enthusiasm is infectious and I feel a better instructor with all the knowledge you pass on
😘
😘
"
Jools:
"Well ladies here goes. I'm so please with my results to far! I'm still on it for the next four weeks so should hope to see a bit more improvement. Still got a long way to go. But a massive thanks to Rachel and all you lovely ladies for the support and encouragement throughout. Hope to see you on here again very soon xxx"
Sarah:
"Thankyou so much Rachel
😍
I have thoroughly enjoyed the workouts and the encouragement. I feel like a totally different person !!!!21 days
😍 wow. I am sticking with the weights workouts. Mixing it in with running and cardio.
😍
😍
😍
"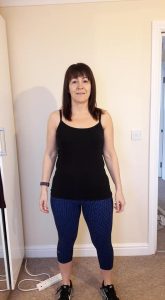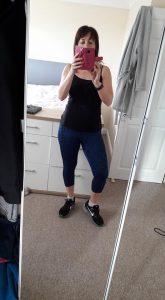 Karen:
"Couldn't be happier, feel so positive I'm not going to undo all the hard work to start again on the 16th Apr but will carry on. I haven't lost so many inches about 5 but I feel so much Better and I lost 8 pounds. Todays piccies at top week 1 at bottom. Thank you ladies for posting and thank you for a great program Rachel xx"
Helen:
"Really loved the variety of the workouts and the different equipment – the more variety the better for me. I find I push much harder on 30 second intervals – but that's just me! I found it hard to stay on track this last week because I relaxed last weekend at a social event – so did struggle with the 5:2 approach – but I do think over time I could control it more!! In terms of menopausal symptoms – I am definitely sleeping much better, only 2 nights where I have been up for hours. Also, my energy levels are much higher and I haven't felt bloated for 2 weeks now! Haven't had any night sweats either – very positive! I will def keep applying the new habits and have really benefitted from the support and group motivation. I also really loved your video motivations in the evenings giving full info about the next day – really kept me on track. And yes I am a fitness teacher, thinking about the whole KSFL lifestyle and how I can incorporate that into my current working life!! Thanks for a great programme x"
Fiona:
"Lost total of 8lbs so far. Loved the workouts and will continue until I go away on Tuesday
😁 xx"
Karen:
"Loved the workouts and variety although I'm ready for longer sessions but I can just tag the other workouts on. Sometimes with the food protocol could do with that a little more in advanced as I usually prep 2 to 3 days worth of meals. one thing I noticed on my period last week is that I had half the symptoms I usually get I couldn't quite believe it, I didn't even have the cravings and a third less bloat! I'll be joining the 16th Apr class the accountability and suppport of a live group is what keeps me really motivated. I can now fit in a skirt that hasn't fit me for 6 months. I'm trying not to let the scales take over and judge on all the clothes I have and still want to get into although I've lost 8 pounds. Ok so next time I have 6kg hand weights on order and will progress to a 14 kg kettle. Thanks Rachel and ladies hope to see you back xxx"
Tracy:
"Hi Rachel, I have loved this 5:2. I love the variety in the workouts and overall I feel so much better in myself and my energy levels are on the up. Looking forward to the next one"
Join us on the next Lift Lean starting 16th April!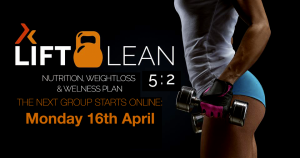 Posted on