These crisp leaves are now in season for June and they are so versatile for healthy meals!
They work well in salad as well as a healthy swap for wraps- due to their shape and ability to stay in shape you can fill them with some great toppings!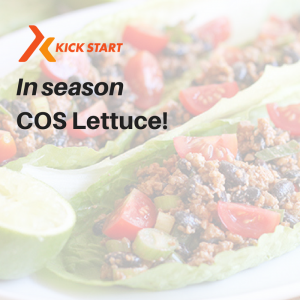 Here are some fillings to try :
Bacon, Radish, and Avocado Lettuce Wraps
Simple fry up some bacon and team with sliced radish and avocado. Top with spring onion.
Easy Taco Lettuce Wrap
Fry up beef mince with some black beans and fresh tomatoes then fill your wraps- top with feta cheese
Vegetarian quinoa salad
Mix up a fresh vegetable quinoa salad and fill up your wraps for a great vegetarian meal.
BLT
Fry up bacon and tomatoes and pop straight in for an easy lunch.
Turkey  chilli con carne
Make a chilli con carne with turkey mince and serve in lettuce leaf boats!
We hope you found these ideas useful!
Posted on