Our delicious recipe of the day is from Kelly Ravenscroft Kick Start Sutton Coldfield today.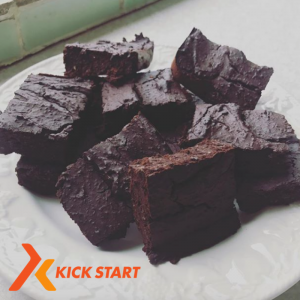 You have to try these they are so tasty and healthier too:
Ingredients:
• 1 Can Chickpeas
• 30g melted butter
• 100ml honey
• 2 eggs
• 1/2 tsp baking powder
• 100g cacao
How to:
Pop all the ingredients into a blender until smooth…put in a lined or greaseproof brownie tin on 180 for 25/30 minutes. This should then make 10/12 brownies once cooled.
Enjoy!
---
Sign up to our Newsletter for 15% off online programmes with Rachel Holmes click here
Posted on