SOLO PODCAST 2 WHAT SHALL I POST?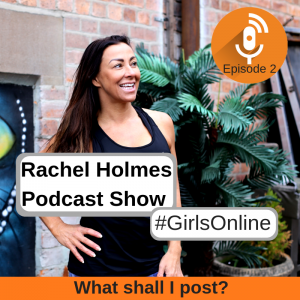 Building an online health and fitness business.
Have you sat down at the computer and thought WTF I am going got post about today?
Have you wracked your brain to think of "interesting content" that will resonate with your followers, audience and potential customers. In this podcast I discuss how to plan your content and work out what your core values are.
What makes you YOU? What do you enjoy?
On a Friday night when you are sitting having a glass of fizz with your friends what do you talk about?
What do you love reading, watching, learning?
If you want to create an online business your potential customers have to get to know you, they need to know that what you offer is the right fit for them – that you share values – that you have common ground. Identify all of those values and you will never be stuck for content again. It can be diverse and random but if you are passionate about it and be willing to share and have conversations abut it you will have endless amounts of authentic material.
I'd love to hear from you so please send me a message with your ideas via the Facebook messenger app and don't forget to subscribe on iTunes or leave a review.
Posted on