In this new exciting series I interview Greg Sellar.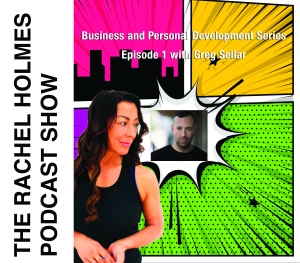 I talk to Greg Sellar and discusses how overwhelm, self limiting beliefs, changing a negative mindset when faced with obstacles and reframing stressful situations can change your life on a daily basis.
Greg recently relocated to LA from Sydney and previously the UK and how he had to change his own thinking and thought patterns to make the best of a challenging situation.
Greg discusses "Life Hacks" tips and strategies and how to go after your goals without getting paralysed by procrastination and fear.
Life Hack is Gregs new online programme and he is looking for 20 people to go through the Life Hack programme with him.
We talked about morning routines – what the experts do and say and how to stay motivated in a world full of distractions.
Greg is a great friend of mine who I admire greatly. He always has wise words and I hope you enjoy our conversation.
Follow Greg On Social
Facebook. https://www.facebook.com/greg.sellar
Insta Gregsellar
Website Gregsellar.com
Follow me!
Facebook
Insta
Twitter
Youtube
Posted on