Kick Start Elevate JANUARY RESULTS ARE IN!!
As we start the new FEBRUARY Lift Lean Elevate Month we reflect on the fantastic results from the past month: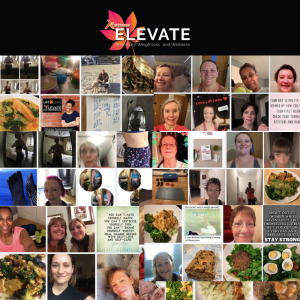 Louise
12 minute lift lean workout and bonus kettlebell done. Forgot to post results yesterday but 5 inches and 8lb shifted during January so not a bad start. 2 weeks until my holiday so back on the programme today and hoping I can shift a few more pounds before I go. Good luck for February everyone x
Louise
Between Jan – Feb I've lost 4.5 inches. BUT, overall since starting Elevate in August 2018 I've lost a whopping 13.5 inches in total and a stone in weight!! I haven't looked like this since before I was pregnant with my twins 18 years ago!!
I need smaller gym pants 😂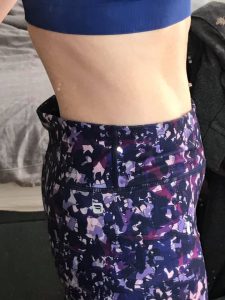 Sarah
Little January review for you. I'm really here for weight loss. That's going ok but the things I've learnt about Mindset and owning it are priceless!! I've realised there are a couple of areas where I'm not in control in my life and as a result I'm well on the way to changing them to improve my life. 🙌🙌
This week has been manic trying to get ready for my break. Super reactive,missed most of the lives (big shame as I think they're amazeballs). But, guess what, I'm owning it, absolutely NOT beating myself up over it and I'm going to have the bestest & most rejuvenating week away. There will be beer/gin/burgers etc, but that's fine. Love a bit of 80/20 🌞
The good news is that I'm on the full program, so see you on the other side of my jolly 😁😘😘
Marie
Overall this month not great results, 1 pound and 7 inches off.
I find I love doing the fasting days as really fits in with work.
My worse days are when my husband is on evening shifts and I don't eat proper meal, just picking all night as nobody there to stop me.
This month I aim to
Up my water
Improve on my amount of sleep
Try new meals as seem to stick to same old things
Prep more so not buying convenient meals
I have signed up for the Race for Life in June so would love to feel fitter for doing that.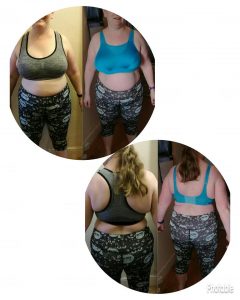 CarmellHello to all and well done to all. Had the pleasure of having 6 days of sunshine in Tenerife, but got my first head cold in quite a few years. But what a lovely place to have a cold in. Ended up sleeping a lot. No bad thing…
Anyway for the first time Ever on a trip, I continued to use the tracking tool and I have to say gosh it just enhanced my holiday. All my food choices were in keeping with the programme, I didn't drink wine (so haven't returned with a bloated stomach) but not so angelic, I did have a few G&ts, but the tracking just kept me literally on track, and I came back to Co running an event today , feeling good.
Overall loss so far 8 inches
Will weigh in when I go to work tomorrow.
In summary the work put in during January (thank you Rachel Holmes) continued to give throughout the holiday.
Bring on February xxxxx
Angie
Hi de hi elevators & happy Sunday!!! Very relaxed day on the agenda today – did spiky ball & mini ball workouts this morning followed by a totally owned breakfast of hot buttered toast and jam!! Was sooo good 😋
I'm feeling pretty pleased with my results this month. I lost the 2lbs that I wanted to last week bringing my total loss to 6. But what I didn't plan on but am quite stunned with, is a 7" loss. I'm so happy that I took before pics at the start (something I don't always do). Excuse the unmade bed in the background!! Going to enjoy a glass of red 🍷 later with my lamb rack & veggies dinner, then look forward to a month of my fav lift lean workouts! 🏋️💪
Jane
Hi group. As you all move into the next month and as I've been almost silent on here this time, I thought I'd explain before the group changes over: I have had a virus for the whole of January which really prevented training other than my class teaching. But I gave followed the nutrition 100% and lost 4kg (not done measurements yet but I'm in my smaller clothes so have certainly shrunk.
Unfortunately the timings in this group haven't worked for me. The live coaching was always right when I'm travelling to work and to do the workouts first thing would have meant getting up at 4.30 every day. That wouldn't work as I teach in the evening so would have been very sleep deprived.
That said, I've caught up with most of the live videos and as usual found Rachel's awesomeness has kept me going.
Because of the timing issues, I won't carry on into Feb as I'm simply not using the tools (workouts and videos) that I'd be paying for.
So THANK YOU Rachel, Lauren and all of you awesome ladies in this group. I've loved reading your posts. Good luck with the next group and I'm sure I'll join you again at some point in the future x
Emma
I'm back home with my husband so pleased I sobbed when I saw him (I know a big baby!). I'll get him to take my photos later but weight down by 4lbs and 2 inches off. I'm really hoping for a better week as the last 11 days at Mom's the good has been erratic and not managed to exercise everyday. Tomorrow is a new start. Keep going Ladies your all looking fabulous 😘
Ali
JANUARY RESULTS
Total cms lost 17
Total weight loss 6lbs
I'm feeling fitter, healthier, more focused, sleeping better, have more energy, no brain fog!!!
No snacking.
I've cut right down on booze (only a couple of glasses of wine a couple of times since new year) and not missing it!
Eating healthy nutritious food and LOADS of veg every day!
Exercising everyday – have a strong evening/morning plan!
Drinking at least 2 litres of water every day!
Goals for February – STAY FOCUSED! 👍🏻💪🏻😁
Netty
Routine all gone as hubby has gone off work with stress and been home interfering with my routine all week grrrr! Scales have gone up today which I'm 100% certain is water as my boobs are sore.
2.5kg loss for January, 2 inches off boobs, 2 off waist, 3 off bum.
February goals: SLEEP!!!!!!
Elena
Hey just finished teaching class and about to go do another, know I'll be 2lbs lighter but will go with number on scales pre exercise, might as well be honest, and like you said Rachel Holmes it's not about the scales etc. I definitely feel heaps better than I did on 31st Dec and that's down to you and us as a group so am not too hung up about it.
Would like to wish those not staying on all the very best on their journey and hope they achieve their goals. Stick at it guys it's gonna be so worth it. Shall report back later with measurements. Have a fab Sunday
Well done everyone!
Posted on