Good Morning  Kick Start Newsletter From Rachel Holmes Plus New Activation Band Workout
ACCOUNTABILITY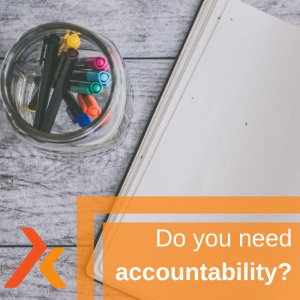 Do you need accountability?
Do you need structure and a framework to get you on track?
Accountability is the biggest part of my role as a coach.
You probably know what you need to be eating, drinking and exercising but how do you stay motivated day after day?
How do you manage your stress, work on your sleep, take the right supplements, change your daily habits and work on your mindset?
With daily accountability and coaching.
Little reminders.
Prompts.
Tips.
A flexible plan and structure.
Back in the day, I would sit with my clients in person and they would complete a food diary.
We would analyse the diary together and work out where we could make changes, that fit into the client's lifestyle. 
Now, we do it digitally via an app and the accountability is online in a Facebook group.
We are having an accountability week in the Kick Start members group.
Going back to basics with digital food diaries (my fitness pal) and tracking to see exactly where you are.
Working out your TDEE – Total Daily Energy Expenditure then constructing a data-driven plan according to the goals you set.
It's not for everyone, but from time to time it's a highly useful approach to ensure you are hitting your personal goals.
If you would like to jump in CLICK here.
HAPPY MONDAY
Love Rachel x
Follow the Kick Start IG for ideas and updates @KickStartFL
PS.  I have included a new ACTIVATION BAND Home workout. These are my new Super strong, fabric, non-slip activation bands which will launch this week.
If you are interested in having one for your home workouts let me know.
I'm doing a new 7 Day Kick Start Holiday Prep next week in the member's group using the bands.
Posted on