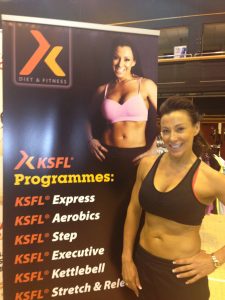 From time to time, do you suffer
from a bloated, puffy, protruding
tummy that is as hard as nails,
feels uncomfortable
& makes you feel
about as attractive as a baby
hippopotamus…….?
Especially, when you have eaten
certain foods?
YEP
Me to..It's a nightmare & SO common.
It's often down to food intolerances,
so being a detective & working out
what doesnt suit you is such a helpful
step in getting a grip on your bloating.
5 Top Tips to Minimise Your Bloating
1:Ditch the Gluten.
Humans find it extremely difficult to digest gluten.
Foods containing Gluten such as bread, cakes, pastries,
pasta are all common causes of bloating.
Ditch them for a week & watch your bloating
minimise.
2: Ditch the Dairy
Cows milk is another common culprit so
switch to Almond
or Coconut Milk.
3: Eat smaller portions SLOWLY
I know this is such a dull one but it WORKS.
Take your time when you eat & stop gobbling
down your food as fast as possible.
REALLY and I mean REALLY concentrate on the food
you are chewing.
Stop looking at the TV or your phone & enjoy the food,
ensuring you are not overeating.
Eating a huge amount in record time is another
sure fire way to set your bloating going.
4: FRUIT contains SUGAR so Beware.
Do you "think" eating lots of fruit is healthy?
Fruit contains sugar & will create a big spike
in cortisol & insulin secretion (Fat storing hormones)
Often eating fruit will cause the stomach to
swell.
Personally, I eat very little fruit concentrating
on eating a wide variety of veggies.
Go easy on the fruit & consume more veggies.
5:Cut the Caffeine Down or Out
Have you ever enjoyed your
Grande Cafe Late
only to look & feel 6 months pregnant
5 minutes later?
The milk  & coffee is the perfect mix
to gain a rock
solid bloated belly, so if YOU really can't let go
of the caffeine fix go for a black Expresso.
Give these tips a go for 7 days & monitor how
your bloating feels.
I'd LOVE to hear from you so please let me know
how you get on especially if you do suffer
from bloating.
You can Tweet me @RachelHolmes
Have a wonderful day &
hope you are
enjoying the
motivational emails.
Love Always
Rachel xxx
The Kick Start Fat Loss Fatloss & Nutrition Day
is being held on Saturday 7th June @
The Donnington Thistle Hotel
East Midlands Airport
Castle Donnington
You can hear the UK"s BEST speakers
talk about Fatloss, Nutrition, Meditation, Mindset,
Goalsetting, Fitness Pilates, Breathing, Juicing
& Relaxation
It is shaping up to be a groundbreaking day
& you can still book on and get a seat.
East Midlands Airport is 1 minute away from Junction
24 of the M1 and the nearest train station is 2 miles away.
Come along and meet the me & the other presenters.
For more information click here
http://www.choreographytogo.com/ksfl-lifestyle-event/
JOIN MY FREE 7 Day Home Workout Challenge TODAY
Add your email for up to the minute info on KSFL diet & detox, Juicing,
Fatloss tips, Home Workouts,
Positive Self
Love, Affirmations & Happy Lifestyle
Updates
Posted on