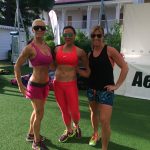 "Work harder on yourself than you
do on your job." (Jim Rohn)


What do you think of this
quote by the brilliant Jim Rohn.
It's so true I think 🙂


Did you have a great Halloween?
If you partied & socilaised & enjoyed the
weekend I hope you
had a fantastic time with
your friends & family.

 I bet if you did then, today you are…


Getting BACK ON IT!!!


Am I correct?


YEAH!


So make today all about fuelling
your
body with  nutritious
clean food, performing a good
intense workout
and  a huge does of  mental positivity &
self love.


Being able to respect  & appreciate yourself  is
just as important as your diet & exercise regime
to your mental, physical & spiritual well-being.


And so many people miss that bit out.

Working on YOU.


Working on your THOUGHTS & Feelings.


Working on your mental patterns
& rewiring your brain is the key.

Give yourself plenty of love
& kindness today
as you….


"Get back On it" on all levels.


Let it go hand in hand with
everything else you do.


If you need food ideas, motivation, meal planners
& workouts head over to my
Facebook.com/KickStartFatLoss page
as I've been posting
lots of  info & tips to help you.

Have a wonderful Monday
Much love always & PLEASE
Tweet me 🙂
I LOVE to hear from you.
Rachel xxx


Follow me on Instagram for motivation
RachelLHolmes

^^^^^^^^^^^^^^^^^^^^^^^^^^^^^^^^^^^^^^^^^^^^^^^^^^^

YOU CAN JOIN MY 14 Day Kick Start ANYTIME detox
for only £30 this week
Posted on