KSFL's Helen has built a successful online business and now with her qualifications she is growing stronger by the day.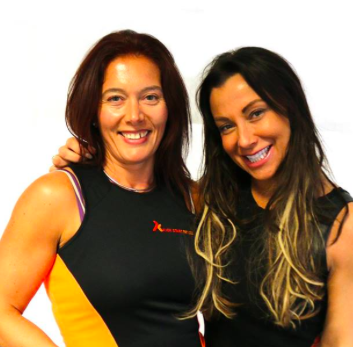 Read Helen's story here:
Helen launched her KSFL Thurrock Club during 2015 and
has one LIVE Class with her energy going into developing
the online side of KSFL.
Helen recently became a
Qualified Kick Start Fat Loss Health, Nutrition & Lifestyle Coach
because she wanted to move further into online coaching
which is just being introduced at KSFL.
Helen is now specialising in helping women
experiencing the pre menopause or that have gone
through the menopause. These
are the majority of women she deals with,
who are finding it much harder
to change shape and lose weight than they used to.
Helen wanted to further upskill and work towards
developing her online KSFL business through
the KSFL Online Coaching Programme that has
recently been introduced.
'I always wanted to grow the online side of KSFL
and now particularly with the new KSFL Online Coaching,
I feel that KSFL is going to continue to grow in leaps and bounds.'
'The support and training that you are given
through KSFL is invaluable and really helps
you to set up your business .'
Helen is looking for instructors who, like her, have a
passion for women's health particularly as we age
and is looking to spread KSFL further into Essex.
Are you also passionate about health and fitness but don't have the qualifications yet to get started?
Do you want to run your own online business?
We will get you qualified and give you full training with support from the whole team
PLUS
You will be surrounded with positive people and a great support system 24 hours a day.
You will get help and mentoring with marketing and business.
Don't be afraid to take the next step in working in an area YOU are passionate about too…
Nottingham
Derby
Essex
Newcastle
Southampton
Edinburgh
Oxford
Bristol
Cambridge
Sheffield
Brighton
Manchester
Posted on