40 ladies joined Kelly Ravencroft for her 7 day online programme and here are just a few of the amazing results and messages she received:
Jan said "I've lost 7lbs and 3.5 inches around waist/tummy area. So pleased with the weight loss"
Dawn said "I lost 4lbs in weight and 2 inches off my waist, this was despite giving into temptation and having cups of tea over the weekend. Am really pleased and will keep going with it"
Karen said "Lost 5lb and 51/2 inches well chuffed"
Gemma said "So I've done 6 and a half days as I started on Sunday due to me going out this evening. I have lost 7lb and 7.5 inches!!! Whoop whoop. So many people have commented on how much weight I've lost. Kelly you have changed my life!"
Michaela said "So haven't got time in the morning to weigh and measure so did it this morning. 6 days done, 3.5lbs lost, 2 inches off waist and 1 inch off the butt!! Woop woop!!"
Rebecca said "I'm am having to stop my strict compliance with the plan today as we are going away for the weekend and although I'll be as good as I can I don't think my husband will be impressed if I make him drink all the wine! So in four days a 4lb weight loss and 3 inches total from waist and hips. Feeling lighter, brighter and motivated. Thanks Kelly Ravenscroft"
​​​​​​​I am super happy with how well everyone did and can't wait for the next online plan which will start on Monday 11th April, this time for 14 days with a recipe book thrown in as well!!
WOW well done Kelly and all of her online ladies!
Visit Kelly's site HERE and see her online programmes and LIVE classes in Sutton Coldfield!
We have so many KSFL online programmes available so you don't need to leave the comfort of your own home to drop the weight you want!
Join my NEW 5 day cleanse HERE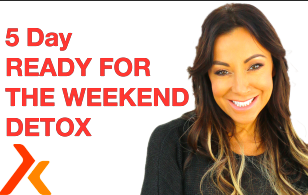 Posted on