Tony Higgins couldn't even walk up a hill for feeling out of breath before KSFL and since transforming his diet has lost weight and improved his fitness; as well as being taken off all of his medication for diabetes!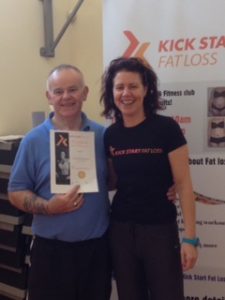 Tony Higgins is with Tara, Kick Start Fat Loss Cavan,  and here is his interview:
How did you find out about us?
Mostly word of mouth a lot of talk about the town about KSFL and this new great program that Tara was running in Belturbet Fitness to help people lose weight and improve overall health & fitness. News travels fast in a small town!
How did you feel before KSFL?
Buggered! Not able to move. I felt embarrassed as I could not even walk up a hill without being out of breath. Found it very hard to lose weight had tried different things even had a personal trainer for a while but was not able to shift the weight. I was also on medication for the last 8 years for type 2 diabetes. Not easy to start something when you feel so unfit. I found the HIIT workouts quite difficult at the start but Tara was able to give me different modifications of exercises and always made be feel very comfortable in class.
What has KSFL done for you?
It has changed my life! I am so much fitter feel great! I am more confident and now able to go to more classes. It has taught me so much about food and healthy eating. The talks every week were always very informative.
How much weight did you lose with KSFL?
I lost a total of 3 stone and a total of 30 inches which I am delighted with! I have the weight of since July 2015 and have been maintaining it since!
What is your health like now?
Health is great! Since losing the weight and improving my fitness I have been taken of all my medication for diabetes. I am absolutely delighted with the results.
What was the hardest part about KSFL?
The hardest part was giving up bread & potatoes! Loved my spuds! And alcohol of course. Did enjoy my pints! Now I know how to maintain it all! If I have a night out I will have my few drinks but then get back on track the following day.
What are your top tips for others?
Get right into it its all worth it! It can be very difficult to start but stick with it! I have tried so many other things before and KSFL really changed my way of life! Make sure you are organised plan your meals for the week!
What is your favourite recipe?
Love the curry recipes especially the chicken jalfrezi! Better than any take away!
Future Goals?
To keep the weight off and keep going to classes as long as I can. I go the gym every morning at 6.30am. It's part of my daily routine! I also do 2 TRX class and a Hiit class every week! Not bad for someone who is 67 years of age! Pretty amazing I would say!!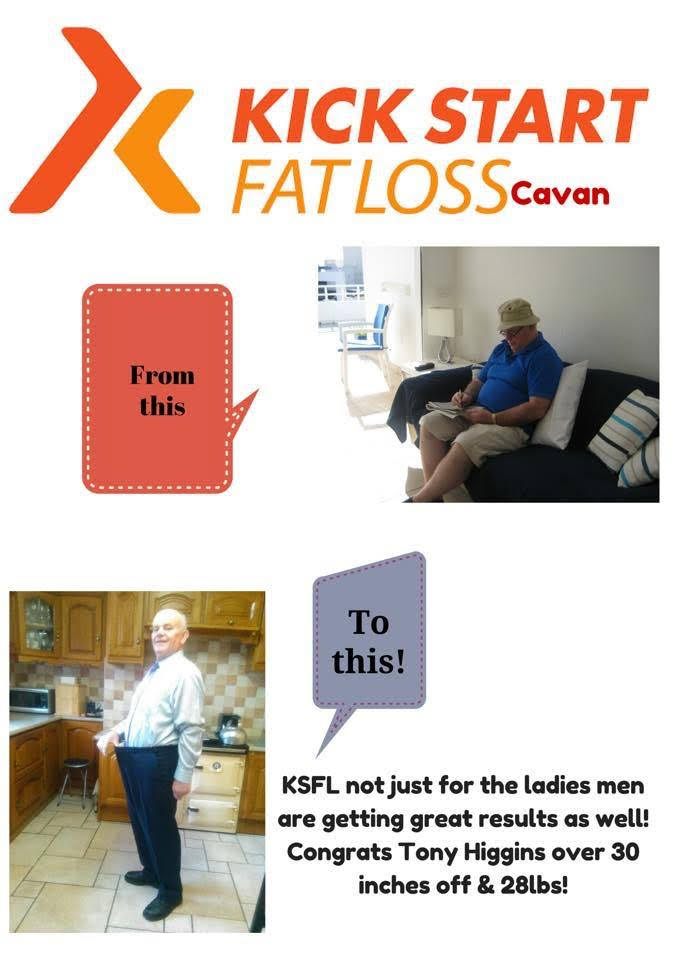 Thanks for sharing your story with us Tony you look great!
Find a live KSFL Class near you and transform your health TODAY
Posted on