Every week we ask our Kick Start Franchisees to nominate a special member that has been shining in their classes and open the vote to the public to find the winner! The winner then receives a prize and certificate in the post to thank them for all of their hard work!
Here are this week's Kick Start Member Of The Week nominations:
Natalie Hill KSFL Gibraltar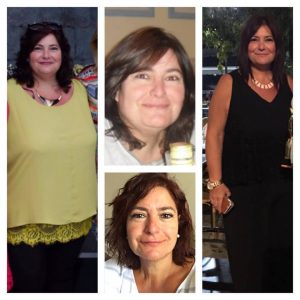 I nominate Joanna Moreno
I thank all of you and all members from the KSFL group because without each others motivation it would have been tough some of the days. I am so happy to feel lighter, quicker, no sleeping tablets needed now I still have a long way to go and as soon as I reach my second target I will see you all in Natalie's classes!
Thank you KFSL and Natalie Hill
Like exercise nourishes the body, a positive attitude nourishes the soul!
Everyday is a new beginning. Begin your day with a positive mindset to get positive results
Never give up on yourself never think negative always strive for the best. Positive will defeat negative.
Operation weight loss has officially launched…All Aboard!
Kelly Mulholland KSFL Dundalk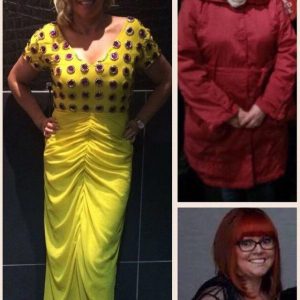 I nominate Paula Finn
Paula's transformation has been amazing, from coming in at the start and struggling with everything that life could throw at her to turning her life around…she is inspirational!
Kim Jenkins KSFL Coleshill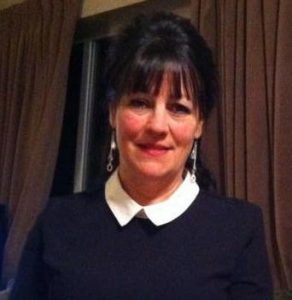 I nominate Desiree Thompson
"Before I started KSFL, my life was boring and I felt like giving up in many
ways, been through so much pain and heartache with my job and life it's self, I was eating so much cakes and biscuits and generally no really looking after my self , I tried by eating veg most nights for my tea, but it was all the rubbish I eat, I felt like a fat ugly middle aged woman that nobody fancied or wanted, I started to think there was something wrong with me, so I just kept eating rubbish food
Wasn't to sure if I had any fears about the KSFL28 day detox, was a bit worried if I can do this and keep it going, by just eating vegetables and salad greens.
I've had some good days and bad days, from starting the 28 day detox has shown me with sensible eating, you can loose body fat, I'm amazed how many inches I have lost and weight in just 2 weeks, I feel so much better now than I did a few weeks ago.
The results I have now is amazing, I have a smaller waist for one, which is something I always used to have, my clothes fit a lot better now, even a size 12 , forgot how many years it's been since I was that size, I'm loving how I look more radiant, my skin is so much better.
I feel that changing my eating habits, has given me a new lease of life, I know I look more heather, then I did before, I feel good about myself now, this 28 day detox has changed me for the better, I will continue to eat more heather food, with a little cheat now and again, I'm so glad I did this, and I thank you Kim for your inspiration if not for you setting this up, I would still feel crap about myself, I would recommend anyone to try this, feeling very happy ?"
Andrea Riddoch KSFL Leeds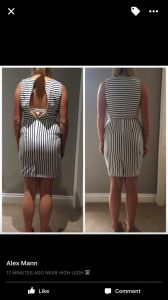 I nominate Alex Mann
Alex joined my 2 week online plan with the goal of fitting into a specific dress. Embraced the whole concept and used the Facebook group for support and motivation.
Tamara Farren Doyle KSFL Drogheda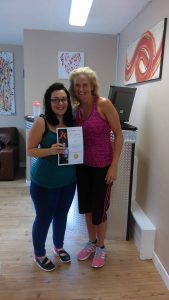 I nominate Glenda Bailey
Glenda lost 2st 1lb in 11 weeks. Despite having 4 young children she made it to class every week and baby Grace came 2! Glenda came to me wanting to loose 1 stone before her wedding…well she smashed it! Today is her wedding day,delighted for you Glenda.
Please vote for who you think should win this week's member of the week!
Oops! We could not locate your form.
Posted on