The thought of making your own herbal teas at home may be a little daunting… but with these easy recipes anyone can have a go!
We have some great remedy recipes for coughs, colds and flu too! Give them a go and share your pictures with us on Facebook or Twitter.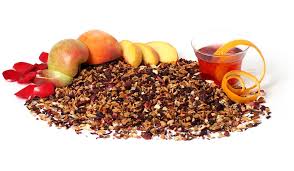 COLD AND FLU APPLE GREEN TEA
Ingredients:
•4½ cups purified or spring water
•1 large organic Fuji apple—cut into wedges
•2 Ceylon cinnamon sticks
• 2-inch piece of fresh turmeric-peeled and cut into chunks
•2 inch piece fresh, peeled ginger—cut into chunks
•2 teaspoons Kick Start coconut oil
•⅛ teaspoon cayenne pepper
•⅛ teaspoon black pepper
•½ teaspoon pure vanilla extract
•2 tablespoons raw honey
•2 organic green tea bags
•2 tablespoons fresh lemon juice
 Method:
1. Pour water into a saucepan and add apple wedges, cinnamon sticks, turmeric, ginger, coconut oil, cayenne, black pepper, and vanilla. Stir to combine and bring to a boil over medium-high heat.
2. Once mixture comes to a boil, reduce heat to low and simmer for 30 minutes. After 30 minutes, add green tea bags and stir together.  Let tonic simmer for 3-5 minutes longer to allow the tea to steep.
3. After the tea has steeped, remove tea bags and stir in raw honey and lemon juice. Strain tea into a heat proof container and pour into serving cups.
4. Add more honey if you like your tea sweeter. Enjoy hot, this will last for 1 week if covered and refrigerated.
GREEN TEA AND ROSE HIPS
Ingredients:
1-2 cups water
1 organic green tea bag
1 organic lemon, squeezed
2 tbsp organic Rosehips
1 pinch of cayenne
1 tsp maple syrup
Method:
Boil water.
Add tea bag and Rosehips to a cup (or a glass canning jar with lid)
Cover with boiling water.Press the tea bag and Rosehips and let steep for  8-10 minutes.
Squeeze the lemon and juice into the cup.Stir in the maple syrup.Add cayenne powder.
SORE THROAT AND COUGHS THYME TEA
Ingredients 
Sprigs fresh thyme leaves
Boiled water
1-2 tsp organic lemon juice
1 tsp raw honey
Method:
Put a few sprigs of fresh thyme leaves into a canning jar.
Cover with freshly boiled water.
Allow to steep for 8-10 minutes.
Add 1 -2 teaspoons of organic lemon juice
Strain into a cup or mug. Add a teaspoon of raw honey if desired.
IRON AND VITAMIN C TEA
Ingredients:
• 2 parts nettle
• 2 parts rose hips
• 1 part cinnamon chips
• 4 cups filtered water
• Ice (optional)
• Raw honey or fresh fruit juice (optional)
Instructions:
1 Combine all dried herbs in a medium-size mixing bowl, store herb mixture in airtight glass container.
2 Boil water in medium-size saucepan or in a steeping teapot.  Remove from heat once boiling.
3 Add 4 tablespoons of herb mixture to water (1 tablespoon per 1 cup of water). COVER, this ensures that you receive all of the nutritional benefits from the herbs.
4 Steep 30 minutes to 4 hours for maximum benefit.  The longer you steep, the stronger the flavor will be.  If you don't care for a stronger flavor, reduce the steeping time to 30 minutes.
5 Strain tea.
6 Sweeten with small amount of honey or fresh fruit juice if desired.  If you want to retain some of the beneficial properties of raw honey or fresh juice, add after tea has cooled some.
7 Store extra tea in the refrigerator up to a week.
Happy Brewing!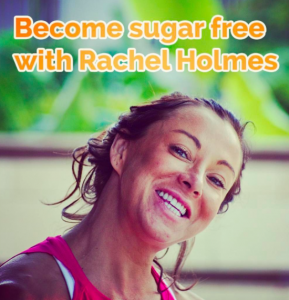 Are you a sugar addict ? Struggling to stop eating and craving sugar?
Join my FREE 30 day sugar free detox CLICK HERE
Sign up for daily tips, meal ideas, motivation, workouts and recipe ideas.
Posted on