G O A L S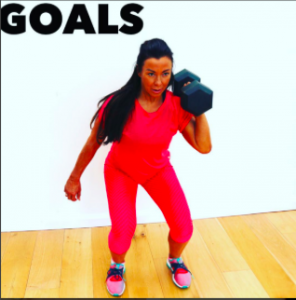 Good Morning, After a fab bank holiday it's hard to motivate yourself to get moving so hopefully this post may inspire you to get out, talk a walk or do a   fast 15 minute energiser….. If you are like me you just don't want summer to end…..it's been so good 🙁
BUT…..
It's a great time to create your plans and goals for the final quarter of the year – professional, personal, health, fitness, body and in business/career
Where do you want to be by the end of the year?
What big goals do you want to achieve?
Think it all out on paper do a crazy brainstorm or scribble it out on a white board, set your intention then reverse engineer all the steps needed to take you to that point.
Aim high and shoot for the moon.
Read and watch inspirational videos and books from MOON SHOT thinkers who inspire you and know you can achieve SOOOO much more than you think.
It's such an exciting time of year – September is FOR SURE  the new JANUARY.
Let's make the magic happen today.
LOVE
Rachel "Feeling Very Excited" Holmes.
Posted on