Oh no the mornings are getting darker, the evenings are getting cooler… but don't get down about it!!
It is still technically Summer but as the kids return to school and we all get back into the swing of things with busier inboxes it is time for a GAME PLAN.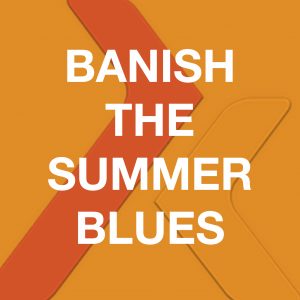 Many of us start to now get the "Summer Blues" coming back from Warmer climes, the end of Summer blues are REAL and there are a few things that you can do to ease yourself into winter with a smile on your face!
SUMMER IS STILL HERE- You can still live like you are in Summer- keep those juices and salads going there is no need to transition to soup just yet!
Wear your bright Summer coloured wardrobe and don't transition into black before you need to 🙂
NEW GOALS- Re focus and get a list together, what do you want to achieve? Where are you with plans you made back in January??  Need a re boot? Join one of our KSFL programmes starting this Autumn.