Did you know that in the UK  45% of all work related sickness is related to stress and other mental health troubles? This is a shocking figure but with our increasingly stressful lifestyles it makes alot of sense- this is why it is so important to help manage these stresses and get your mentality on track.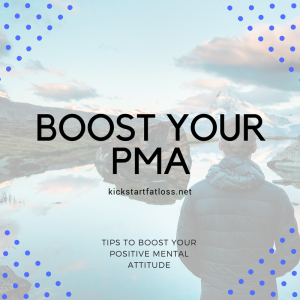 MEN can particularly find it difficult to express their need for support when it comes to mental wellbeing.
You may go to the gym to train your body but have you ever thought about taking the time to train your mind too?
Just like your muscles the brain needs nutrients to feed it and it needs regular opportunities to recover in order for you to be your best.
Here are my some tips to get training your mind and boosting your Positive Mental Attitude:
MEDITATE
Meditation is AMAZING – it can help you manage stressful thoughts and just 10 minutes of mindfulness a day can significantly increase your mental wellbeing.
Taking time to be in the moment- not the past or future- the awareness of NOW is how you can ground yourself and feel at ease.
Many people only reach out to meditation when they're in an all-time low – and with that being said it can take a while to gain recovery.
BE KIND
Being kind to others has the capacity to help you feel good, helpful and purposeful. One of the biggest mental health challenges that many of us face is that we don't fit in, we are misunderstood or that we don't have a place to belong – but that's not true, we can live purposefully.
Whether it be one good deed a day or simply just smiling more 🙂
INTIMACY
Holding a hug has the capacity to lift your serotonin levels to increase your levels of happiness. Not only that – sharing a hug with a friend, loved one or someone you care about also has the capacity to help you feel safe, supported and accepted – a lack of these feelings are major causes for anxiety, depression and insomnia.
GOALS ARE KEY
Did you know that when you write down a goal you have a 70% chance or more of achieving it? Having goals will make you more focussed and prepared and relieve the stress of the unknown. Make sure you write them down, a diary is a fantastic tool for jotting down thoughts going through your head.