Lift Lean V6 running online throughout April with Coach Rachel Holmes. Every day a new weighted Lift Lean workout and set of 5:2 nutrition guidelines is posted. The team are so motivated posting their foodie pics and sweaty selfies and have, as a result, ended up with some great results after just 7 days.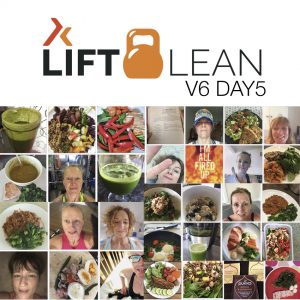 Read some of their results so far below:
Jane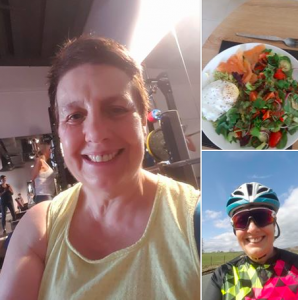 Been away with the Grandchildren for the weekend so need to get 100% back on track today. Still pleased with results considering a very relaxed approach to food & exercise over last couple of days Total loss 3.8lbs, 2.2%BF, & 7 inches. Happy with that!
Lisa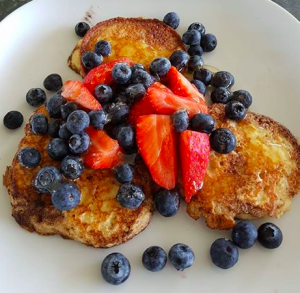 I've lost the most off my stomach which I'm pleased about as that's the problem area for me. I was 55.9 kg and now 55.1 kg. I've lost approx 3 " (most off stomach).
Well done everyone.
Claire 
Workout x2 was hard going this morning as shoulders already aching after a heavy weighted gym session Saturday morning but pushed through, feeling stronger already 💪
Andrea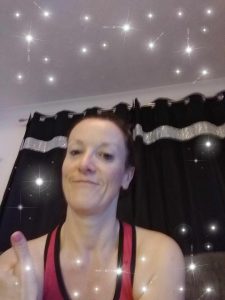 Woah!!!
Weight – 9st3 – 8st 7 = 10lbs down
Inches 4 1/2 off
I'll take that!!!
😁
I'm not normally a weigher as it's an unhealthy habit for me to get into!! But have done for the purpose of this program. I was shocked!! 10lbs I know it will be mainly water but I weighed myself 3 times to be sure!!
This has totally fired me up for the week ahead!
I feel so much less bloated, starting to feel leaner, and am absolutely loving the workouts!!
Energy has generally been up this week (apart from the higher carb day)
I feel this type of training is what's been missing in my life!! Forgot how much I enjoy it and how it makes me feel!!
Sleep has been fine. Although averaging 6 hours so that could be better…. It's good quality sleep!
So I am one Happy Camper
😁
💪
😁
💪
😁
Have a great day everyone!! Xx
Justine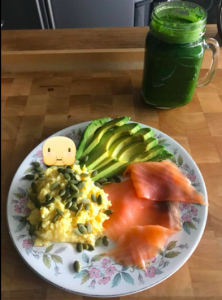 Kept on plan with food with a couple of gin and tonics for good measure.
Body pump yesterday.
Lost 5lb's
2 inches off waist
1 inch of each thigh 
1 inch off hips. 
Feeling much better in general and really pleased with results so far.
Angie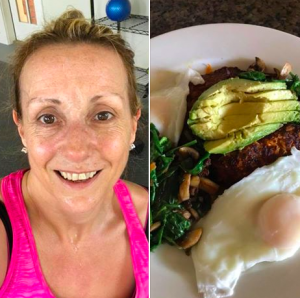 I have been on the scales for the first time in 3 weeks though & was chuffed to see that I have dropped 4lbs since then despite being back in the U.K. & eating out quite a bit. I am going to post some photos tomorrow & am really focused for the coming week. Good luck with week 2 ladies, we've got this.
Emma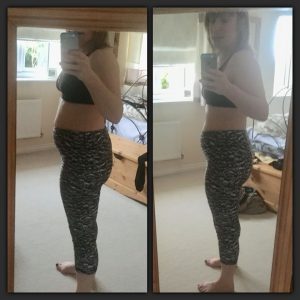 4lbs down and 4 inches down…
Sleep generally is better but last night was awful as eldest was up until 0200 as poorly and so I'm exhausted this morning!
Body feels better generally and energy levels up, but moods, stress and emotions still running high! A WIP at the moment
Tabby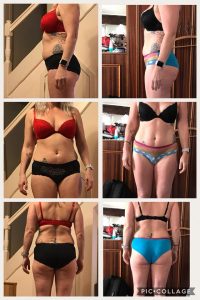 I moved to Devon in November. Went from marathon training and doing 15 classes per week to doing absolutely nothing for 3 months (apart from eat cream teas!).
I was totally disgusted with myself in my first photo's (in fact they made me cry)
I haven't seen much movement in my weight, but I am 4.5cm down on my waist and the photos say it all.
I wasn't going to share as I really unhappy with myself – but once the photo's were compared it has spurred me for the next 2 weeks.
Jane Ward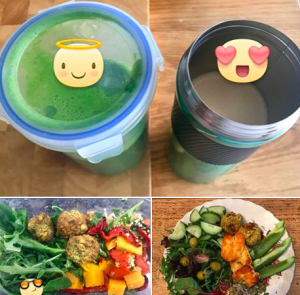 I'm 2lb lighter, & 2" down.
Not a huge result, but going in the right direction.
1/2" off waist
1/2" off hips
1/2" off L thigh
1/2" off R thigh
Lindsay Beale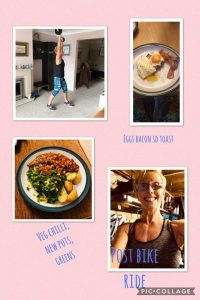 Hurrah!
Small improvements but not looking for shed loads just tweaking excess baggage so I don't have to carry so much round in triathlon races!
Happy days everyone and hope your weekend is sunny and dry xx
Well done keep up the good work team!
Posted on