Negative thinking is wasted energy.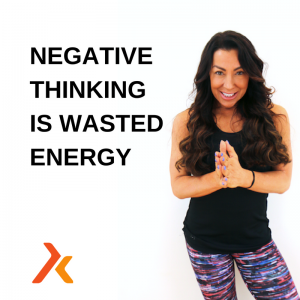 How do you correct negative thinking patterns and develop a positive attitude?
Everyone wants to be around a POSITIVE person – a feel good friend- not a worry wort.
If you're prone to imagining the worst or thinking things will never improve, your negative attitude may turn people off who can make your life better if you allowed it.
You can change how you look at life through a positive lens by taking a few simple steps:
1)  Sunshine
Take a walk outdoors to get more fresh air and vitamin D. The sun's rays supply us with vitamin D, which is necessary for calcium absorption. It D aids in the release of serotonin and dopamine, neurotransmitters influencing mood and cognitive function.
2) Talk it out
Take the first step in positive thinking by chatting to a friend -this will cheer you up when you're stuck in a negative mood.
3) Smile
Putting on a smile can make you feel better! Try watching a film you love or doing something that will make you laugh.
4) Fill The Air With Pleasant Scents
Your sense of smell is connected to your brain's emotional center. Find something that has some memories attached or even the relaxing scent of lavendar for example to de stress.
5) Express Gratitude
A positive attitude can be cultivated by being grateful for what you do have. Write a list of all the things you are grateful for, and you'll realize that despite your burdens, you have a lot to be grateful for.
6) Keep A Journal
Journaling can help build a positive attitude. Write down your achievements for the day, even if it's something as simple as washing the car or talking to a new neighbor. Writing about your thoughts and experiences helps you look at your life more realistically. You can also use this to focus on new goals.
7) Eat Healthy Foods
When you cut down on sugar and processed foods, you'll think more clearly. Your energy and mood will be boosted!
8) Take Vitamin B12
Vitamin B12, like vitamin D, increases serotonin production to regulate your mood.
 9) Exercise is key!
Regular physical activity guards against heart disease, diabetes, and other chronic illnesses. Exercise also releases hormones called endorphins.
10) Get Enough Sleep- if you can!
If you get enough rest you are more likely to stay positive. Make sure you get enough down time and find a way to chill out when you can.
I hope this helps you today- please share your comments with us on social media!
Posted on