It is time to GET POSITIVE… we have goals to set!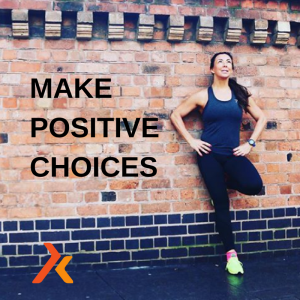 Be THANKFUL "Enjoy the little things, for one day you may look back and realize they were the big things."
Robert Brault
LET GO of the negatives– Letting go can be one of the hardest things to do in life.
But at the same time it can be one of the most powerful and liberating things too.
Make the MOST of your time "Don't be fooled by the calendar. There are only as many days in the year as you make use of. One man gets only a week's value out of a year while another man gets a full year's value out of a week." Charles Richards
Be POSITIVE and set the tone for the day ahead "I FEEL POSITIVE".
Make positive decisions with foodIf you're trying to change your eating habits for the better, and improve your diet to get healthy, lose weight, or just maintain the weight you're at now, one thing is for sure: You need a can-do attitude.
CHANGE HOW YOU SAY IT…
I can never eat chocolate vs. I can eat a little chocolate once in a while.
I can never eat at my favorite restaurant again vs. I will eat smaller portions when I eat out or make healthy swaps.
I have to stop snacking vs. I have to plan my snacks more carefully.
I have to eat boring meals vs. I have to eat more balanced meals.
I hope you found today's blog helpful!
Posted on